The top, most popular and best LEGO sets in 2021 for Adults 18+ are usually LEGO Hard to Find or IDEAS sets. They could be non-licensed or licensed. In this article, we'll look at all the 92 best LEGO sets for adults 18+ in 2021. They are some of the very best top sets from LEGO. We didn't include 18+ LEGO Helmets/Busts in the list. These LEGO products usually have a LEGO shelf life of about 1-3 years. After which, they are discontinued and they can sometimes fetch for high amounts of money in the secondary market. These popular LEGO set for adults can also go up in value overtime. This depends on the length of the LEGO shelf life and the popularity of the set.  You can read more about LEGO's Shelf Life in our article here.
Tip: Be sure to subscribe to the free Toysnbricks email subscription. You'll get LEGO news, new products updates, sales & deals updates, creations and reviews right in your inbox!
Make sure to follow us on RSS Feed, Facebook, Twitter, Instagram and Flickr as well. ( :
LEGO Age Recommendation for Popular LEGO Sets in 2021
Although the sets are normally recommended for those aged 18+, some of them could be suitable for kids as well. Those aged 9+ shouldn't have too much issue building these large LEGO sets with assistance from a parent. They are just essentially larger LEGO sets that can take a long time to build (could be up to several days depending on the set). If your child does not have the patience to build the set for up to several days, we would not recommend you gifting this large of a LEGO set. Also note that LEGO Technic sets may be a bit more difficult so we do not recommend them for young kids unless they know what they are doing.
Where to Buy Best LEGO Sets
The popular LEGO Adult 18+ and Hard to Find sets are usually available for purchase at the official LEGO Shop at Home (USA | Canada | UK | Australia). LEGO offers free shipping on orders above $35 USD / $35 CAD / £50 GBP / $149 AUD. The list below shows the top LEGO sets that are currently available in the retail market in 2021. However, some may be temporarily out of stock at the moment.
2021 Best LEGO Sets for Adults 18+ List
Licensed LEGO Adult 18+ & Hard to Find Sets
There are 52 popular licensed LEGO Adult 18+ and Hard to Find sets.
18+ LEGO Architecture Licensed Collection 2021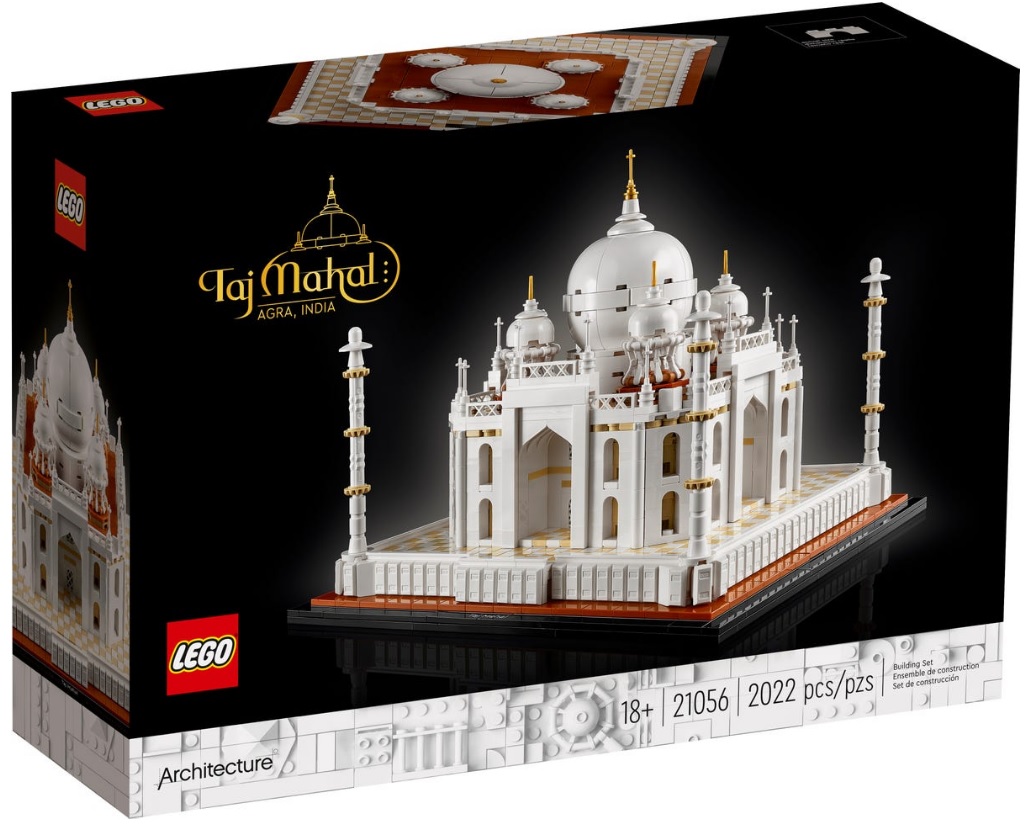 18+ LEGO ART Licensed Collection 2021
31197 Andy Warhol's Marilyn Monroe
31198 The Beatles
31199 Marvel Studios Iron Man
31200 Star Wars The Sith
31202 Disney's Mickey Mouse
31203 World Map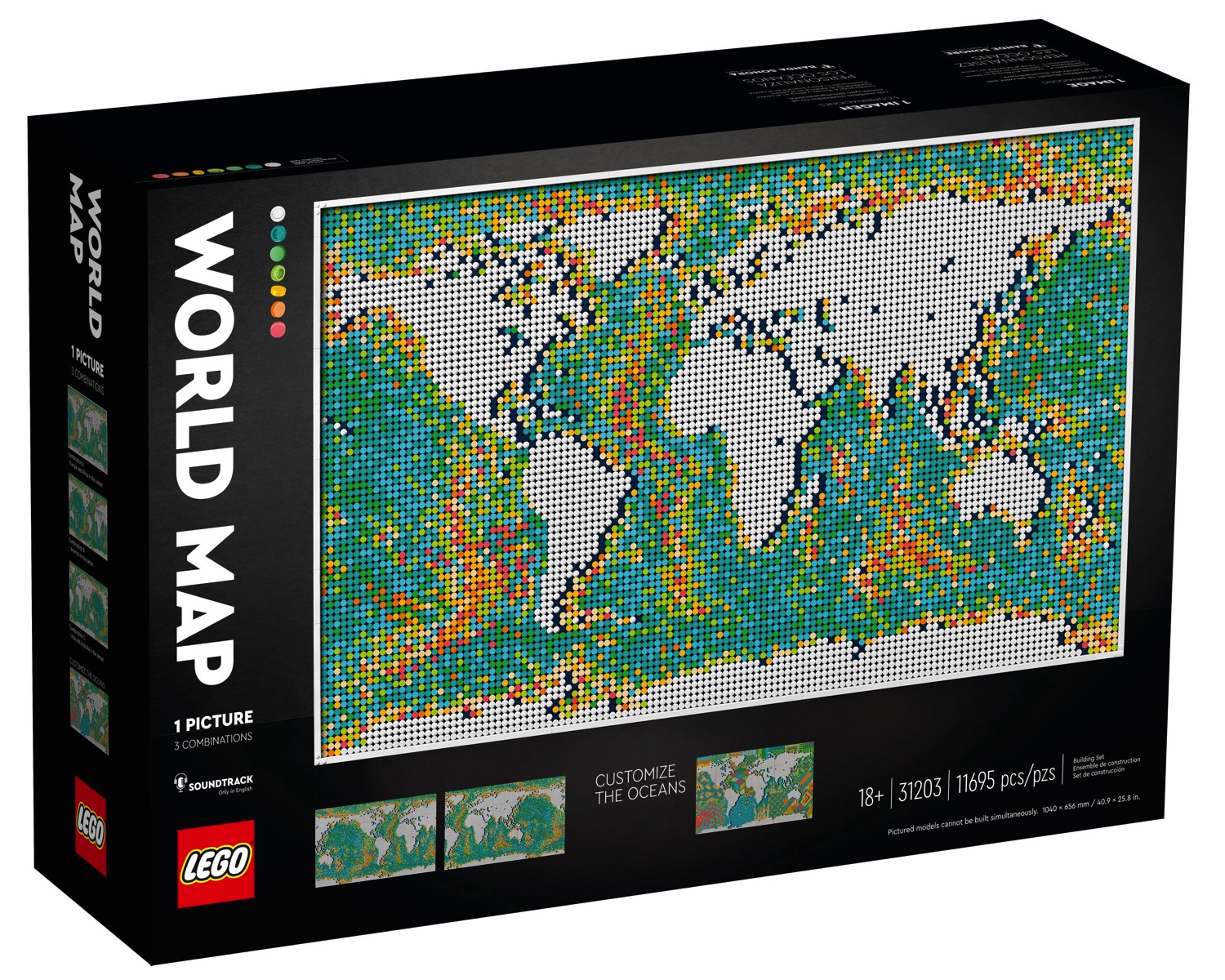 18+ LEGO Creator Licensed Collection 2021
10220 Creator Volkswagen T1 Camper Van
10252 Creator Volkswagen Beetle
10256 Creator Taj Mahal
10262 Creator James Bond Aston Martin DB5
10265 Creator Fort Mustang
10266 Creator NASA Apollo 11 Lunar Lander
10269 Creator Harley-Davidson Fat Boy
10271 Creator Fiat 500
10272 Creator Old Trafford-Manchester United
10274 Creator Ghostbusters ECTO-1
10276 Creator Colosseum
10282 adidas Originals Superstar Shoes
10283 NASA Space Shuttle Discovery
10292 The Friends Apartments
10295 Porsche 911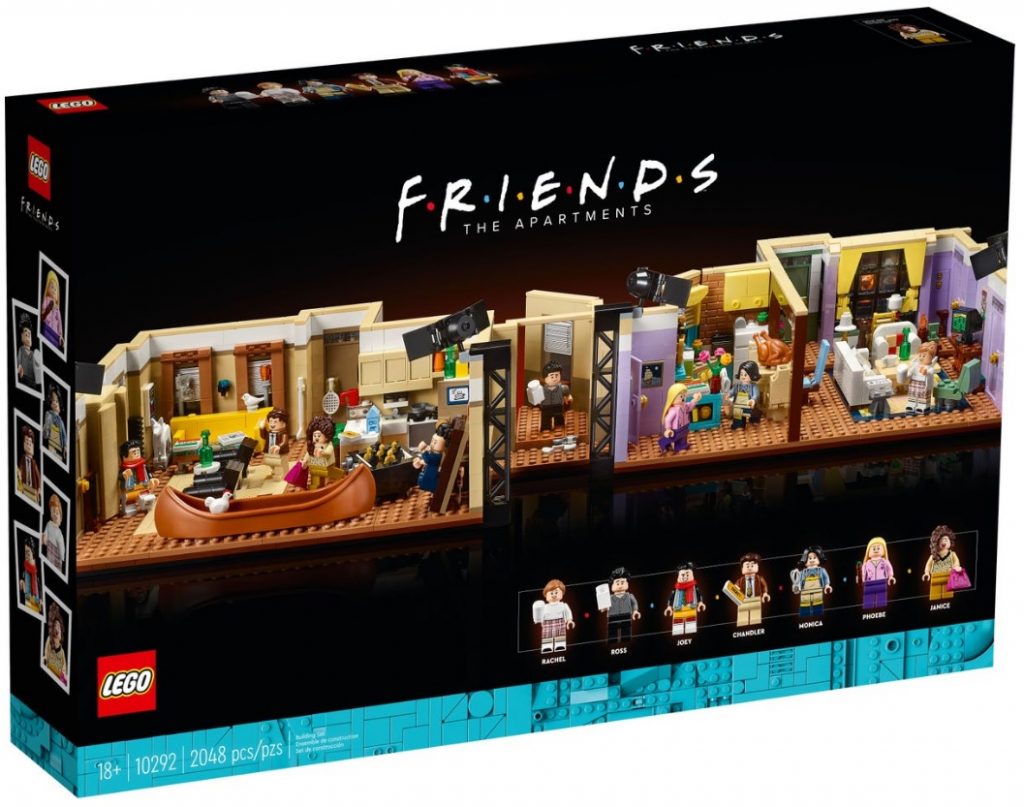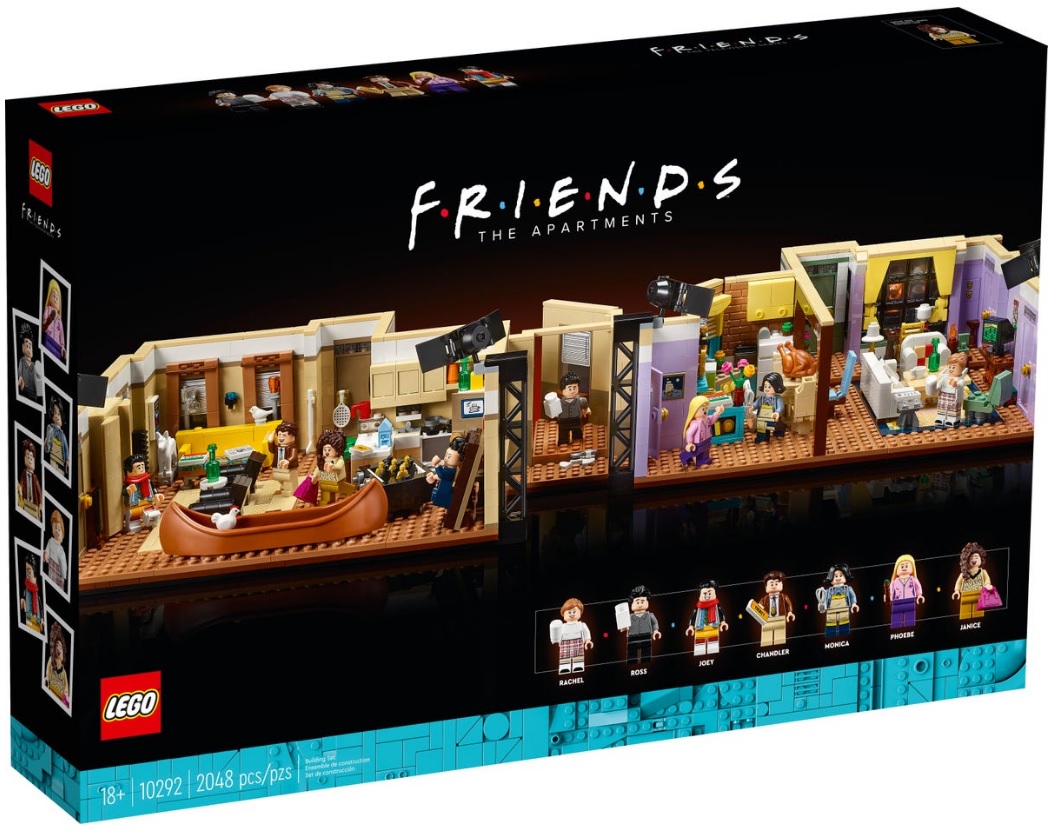 18+ LEGO DC Comics & Marvel Super Heroes Collection 2021
76139 DC Comics Super Heroes 1989 Batmobile
76161 DC Comics Super Heroes 1989 Batwing
76178 Marvel Super Heroes Spider-Man Daily Bugle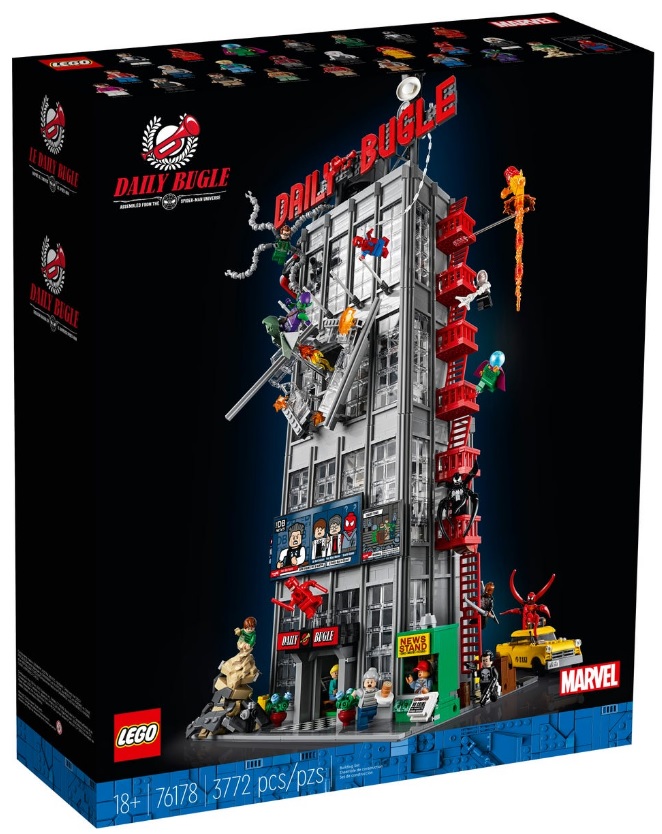 18+ LEGO Disney Collection 2021
43179 Mickey Mouse & Minnie Mouse Buildable Characters
71040 The Disney Castle
71044 Disney Train and Station
18+ LEGO Harry Potter Collection 2021
71043 Harry Potter Hogwarts Castle
75978 Harry Potter Diagon Alley
18+ LEGO Jurassic World Collection 2021
75936 Jurassic Park: T. rex Rampage
18+ LEGO Super Mario Collection 2021
71374 Nintendo Entertainment System
18+ LEGO Star Wars Collection 2021
75159 Star Wars Death Star
75192 Millennium Falcon
75244 Star Wars Tantive IV
75252 Star Wars Imperial Star Destroyer
75253 Star Wars Droid Commander
75275 Star Wars A-Wing Starfighter
75278 Star Wars D-O Droid
75290 Star Wars Mos Eisley Cantina
75308 UCS R2-D2 Buildable Droid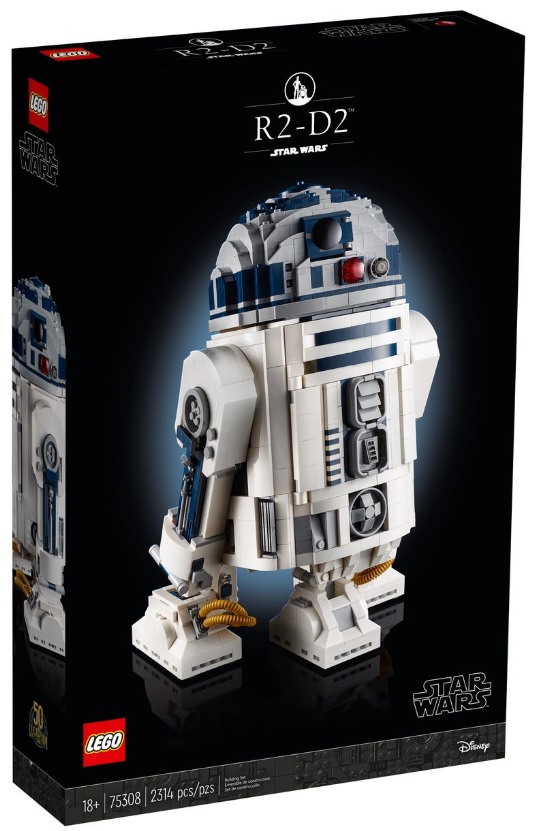 18+ LEGO Stranger Things 2021
18+ LEGO Technic Collection 2021
42083 Technic Bugatti Chiron
42096 Porsche 911 RSR
42100 Liebherr R 9800 Excavator
42107 Technic Ducati Panigale V4 R
42109 Technic App-Controlled Top Gear Rally Car
42110 Technic Land Rover Defender
42111 Technic Dom's Dodge Charger
42114 Technic 6×6 Volvo Articulated Hauler
42115 Technic Lamborghini Sián FKP 37
42125 Technic Ferrari 488 GTE "AF Corse #51"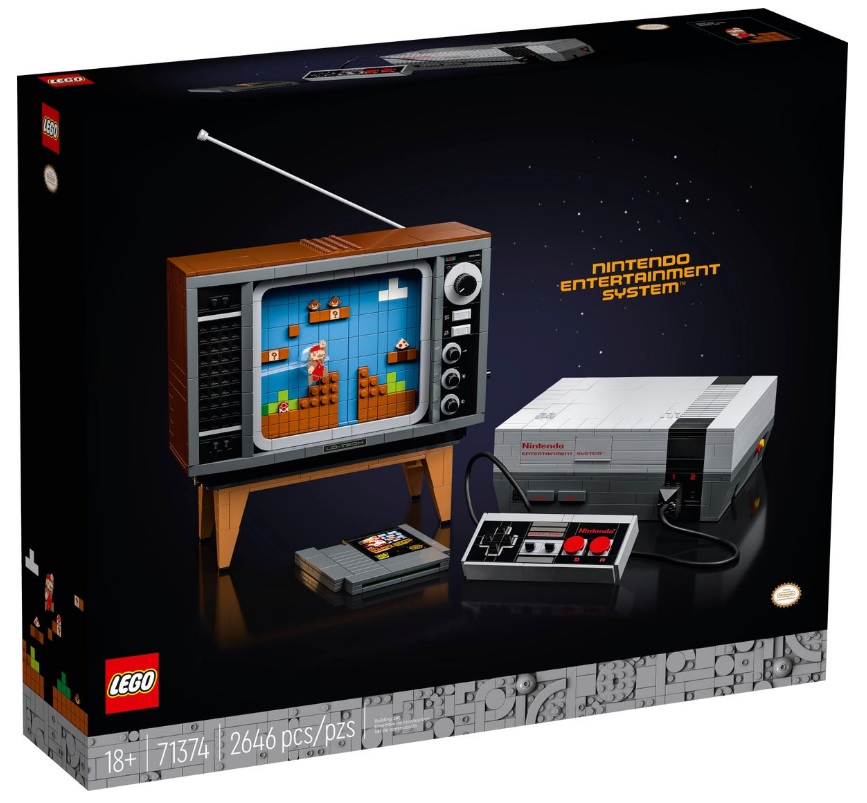 Non-Licensed LEGO Adult 18+ & Hard to Find Sets
There are 24 popular non-licensed LEGO Adult 18+ and Hard to Find sets.
Non-Licensed Collection
18+ LEGO Creator Collection 2021
10258 Creator London Bus
10261 Creator Roller Coaster
10262 James Bond Aston Martin DB5
10263 Creator Winter Village Fire Station
10265 Creator Ford Mustang
10267 Creator Gingebread House
10268 Creator Vestas Wind Turbine
10273 Creator Haunted House
10275 Creator Elf Club House
10277 Creator Crocodile Locomotive
18+ LEGO Botanical Collection 2021
10280 Creator Flower Bouquet
10281 Creator Bonsai Tree
18+ LEGO Modular Building Collection 2021
10255 Creator Modular Building Assembly Square
10260 Creator Modular Building Downtown Diner
10264 Creator Modular Building Corner Garage
10270 Creator Modular Building Bookshop
10278 Creator Modular Building Police Station
18+ LEGO Ninjago Collection 2021
71741 Ninjago City Gardens
18+ LEGO Other Collection 2021
40516 Everyone Is Awesome (Pride/LGBTQ)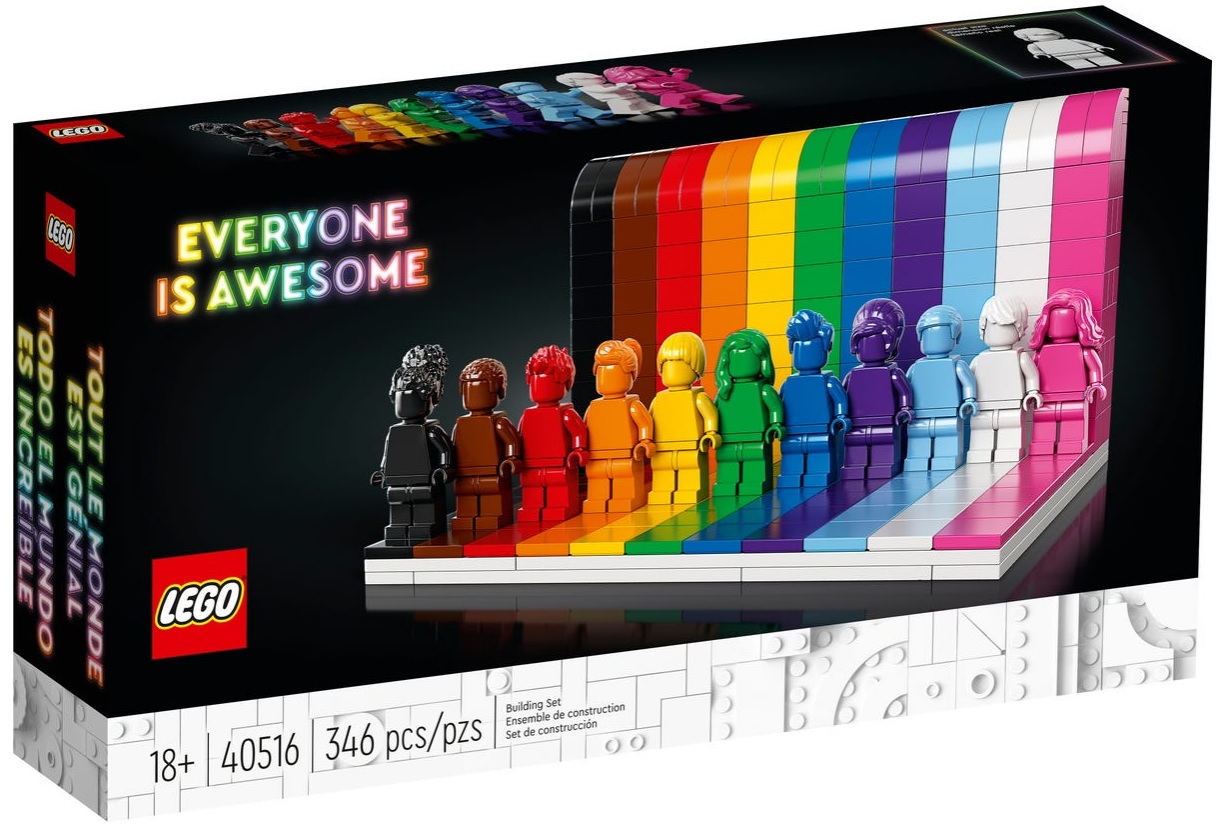 18+ LEGO Technic Collection 2021
42082 Technic Rough Terrain Crane
42095 Remote-Controlled Stunt Racer
42097 Technic Compact Crawler Crane
42098 Technic Car Transporter
42099 Technic 4×4 X-treme Off-Roader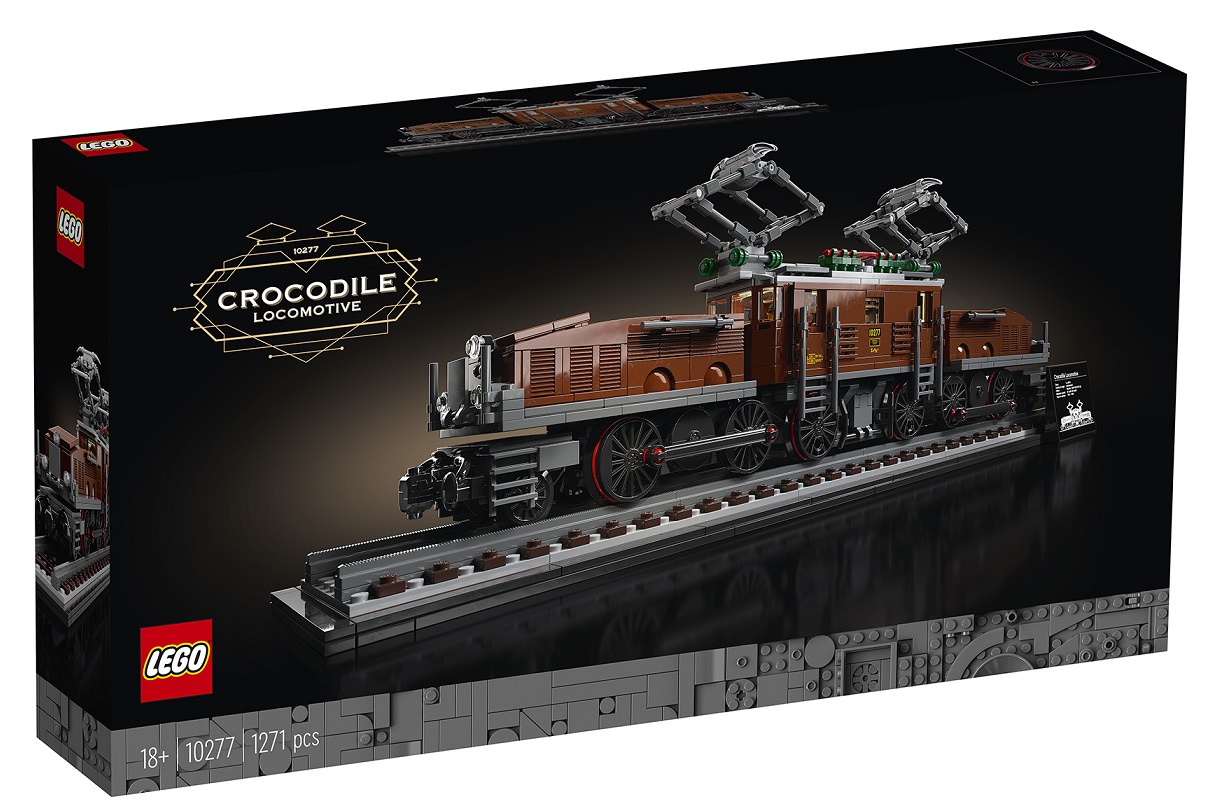 LEGO IDEAS Sets
There are 16 popular non-licensed and licensed LEGO IDEAS sets.
18+ LEGO IDEAS Collection 2021
21315 Pop-Up Book
21316 The Flintstones
21317 Steamboat Willie
21318 Tree House
21319 Central Perk
21320 Dinosaur Fossils
21321 International Space Station
21322 Pirates of Barracuda Bay
21323 Grand Piano
21324 123 Sesame Street
21325 Medieval Blacksmith
21326 Winnie the Pooh
21327 Typewriter
21328 Seinfeld
92176 NASA Apollo Saturn V
92177 Ship in a Bottle
And that's a wrap for some of the best LEGO sets for adults 18+ in 2021!
Support the work of Toys N Bricks by buying LEGO from LEGO Shop at Home (USA | Canada | UK | Australia), Amazon.com USA, Amazon.ca Canada, Amazon.co.uk UK, Zavvi USA, Zavvi UK and Zavvi Australia.
More featured LEGO Resource Articles written by Toys N Bricks are available here. For LEGO News & LEGO Sales & Deals, check our front page at www.toysnbricks.com.
Toys N Bricks is a participant of the Amazon.com, Amazon.ca and Amazon.co.uk Associates program which provides advertising fees for sites. As an Amazon Associate, Toys N Bricks earns from qualifying purchases.
Toys N Bricks is your destination for the latest and hottest LEGO News, Sales News, Creations and Reviews! (www.toysnbricks.com)

Subscribe & Follow: Subscribe for Free by Email and Follow Us on RSS Feed, Facebook, Twitter, Instagram  and Flickr.
Support Us Financially: Set up a monthly financial subscription for as low as $3 USD/month.
Buy: Check out Toysnbricks Branded Merchandise at ShopToysnbricks.com.
Discuss: Visit the Toysnbricks Forums for LEGO Discussions. Registration is free.