Staff Moderator ncbarrett shares a review on the new just released LEGO Alien Conquest 7067 Jet-Copter Encounter set. If you are a forum member, don't forget to submit your ratings!
Buy Now: $39.99 USA | $49.99 Canada | £30.99 UK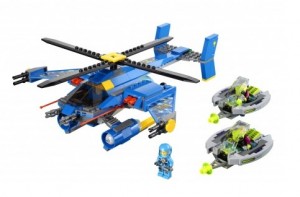 Write a Review and share it with us in the LEGO Reviews Forum!