Forum member atmail35 shares a review on the LEGO Cars 8206 Tokyo Pit Stop set. If you are a forum member, don't forget to submit your ratings!
Buy Now: $14.99 USA | $19.99 Canada | £13.49 UK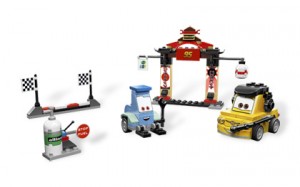 Write a Review and share it with us in the LEGO Reviews Forum!
Follow and like Toys N Bricks: