Forum member keland shares a review on the LEGO Exclusive Star Wars 10221 Super Star Destroyer set. This set is not yet released but will be available to the public starting on September 1st. If you are a forum member, don't forget to submit your ratings!
MSRP: $399.99 USA | $499.99 Canada | £349.99 UK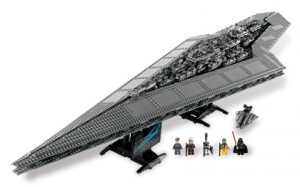 Write a Review and share it with us in the LEGO Reviews Forum!