ALL LEGO [email protected] countries have just discounted the Halloween 2011 Mini Promotional LEGO 40021 Spiders set by 50% off. Thanks to forum member legodeal for the heads up.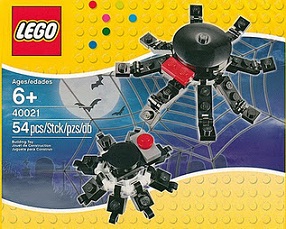 Don't forget you can also get FREE Shipping and part 1 of the Limited Edition Christmas set for FREE at [email protected] (USA | Canada | UK) right now when you spend $99/£50. Plus, Double VIP points promotion! All 3 offers are stackable making this a very nice promotion. Offer ends on October 31st, 2011.
*If you are from Germany, France or Denmark, you can get this set for FREE too. However, there is no FREE Shipping offer.