As mentioned earlier, the new LEGO City Space sets would be available beginning June 23, 2019 in North America. Its now June 23 so they are all available now. For the other Summer sets, they will be available later in July and August. For those living in UK and Europe, all of the summer sets have been available earlier this month already. Shop now at LEGO Shop at Home: USA | Canada | UK.
LEGO City 2019 40345 Minifigure Space Set (MSRP: $12.99 USD)
LEGO City 60224 Satellite Service Mission (MSRP: $9.99 USD)
LEGO City 60225 Rover Testing Drive (MSRP: $29.99 USD)
LEGO City 60226 Mars Research Shuttle (MSRP: $39.99 USD)
LEGO City 60227 Lunar Space Station (MSRP: $59.99 USD)
LEGO City 60228 Deep Space Rocket and Launch Control (MSRP: $99.99 USD)
LEGO 60229 Rocket Assembly & Transport (MSRP: $149.99 USD)
LEGO City 60230 People Pack – Space Research and Development (MSRP: $39.99 USD)
Although the promotion for the free Space Ride Rocket 40335 on orders above $99/£85 is supposed to have ended on June 18, the promotion is still available and live! So that means you can get the free set as well.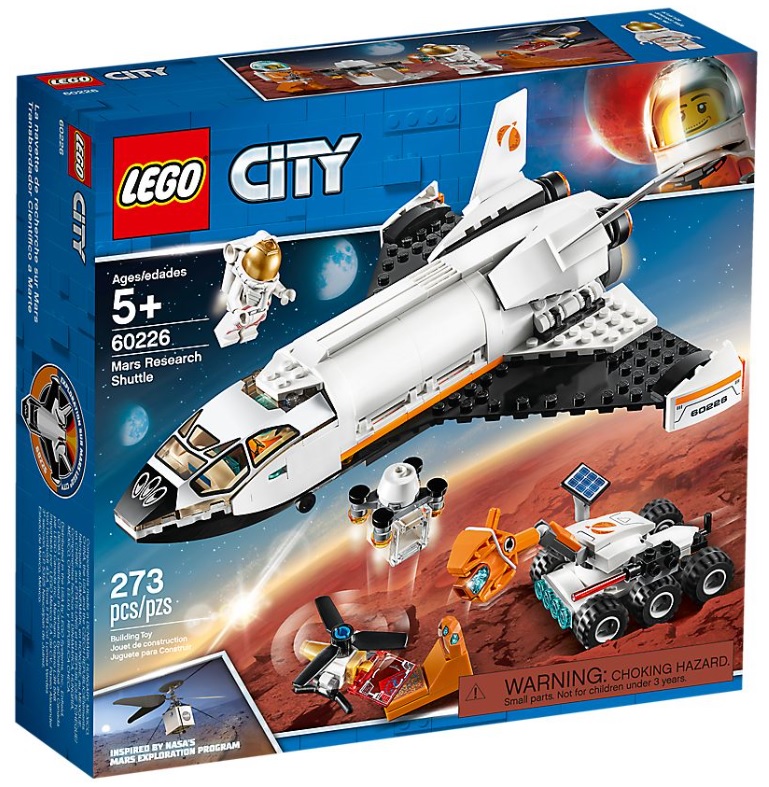 Toys N Bricks is your destination for the latest and hottest LEGO News, Sales News, Creations and Reviews! (www.toysnbricks.com)
Follow Us on Facebook, Twitter, Instagram and Flickr
Follow and like Toys N Bricks: