LEGO has announced on their press release page that it will be opening a "LEGO House" attraction/museum in 2016. It will be located in Billund, Denmark. You can check out the full press release here.
When the LEGO House opens in 2016 visitors to the house in Billund, Denmark will enter a building that resembles gigantic LEGO bricks combined and stacked in a creative way to create an imaginative experience both outside and inside. In the experience center guests can expect hours full of active fun while at the same time engaging in an educational and inspirational experience – everything that LEGO play offers.

You can see an early concept video of the LEGO House here. The interior of the building has not been designed yet and will look very different from what can be seen in the video.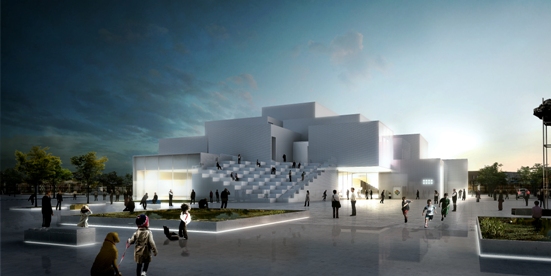 The LEGO House will be approximately 30 meters tall, and there will be public access to several roof-top gardens from the outside. The building will offer visitors a total of 7,600 square meters of exhibition areas, a café, a unique LEGO store and a large public square.
"It is our wish that the LEGO House is used by both visitors and the citizens of Billund; the birthplace and home town of the LEGO Group. For this reason a large part of the building – 1,900 square meters – will be a covered square with free access for the public, and we hope it will be a natural gathering point for people living in Billund as well as visitors. We do not know what specific activities will be in the house," says Hans Peter Folmann and adds:
"We are very ambitious with the LEGO House – It is our hope and mission that a visit to the LEGO House will be an experience you will never forget, no matter if you are a long time fan or just want to know more about what LEGO play stands for."
Construction of the building is expected to begin in early 2014 and the LEGO House will be inaugurated in 2016.