In this article, we'll look at some of the current top 10 best and popular LEGO themes. We like these LEGO themes and think they are some of the coolest and best selling themes of all time ever released in the world. Great for collecting and investing! For ranking purposes, we only looked at existing LEGO themes that are currently available as of 2021.
LEGO Shop at Home (USA | Canada | UK | Australia) carries many of these LEGO themed sets. However, only the most recent product sets are available for sale. The featured set images that we have shown below are currently available for sale at regular retail prices at the official LEGO Shop at Home (USA | Canada | UK | Australia). Some themed sets may exist for many years, but the very old ones may not be available anymore after its been retired. You may need to purchase it in secondary marketplaces. With that said, prices may be very high for discontinued and retired LEGO sets.
Tip: Be sure to subscribe to the free Toysnbricks email subscription. You'll get LEGO news, new products updates, sales & deals updates, creations and reviews right in your inbox!
Make sure to follow us on Facebook, Twitter, Instagram and Flickr as well. ( :
Top 10 Best & Popular LEGO Themes
1) LEGO IDEAS Theme
LEGO IDEAS initially started off as LEGO CUUSOO. It was later rebranded as LEGO IDEAS. Basically, users submit their LEGO project creations to the LEGO IDEAS site. If the project reaches 10 000 supporters within a certain timeframe, it goes on to the LEGO IDEAS review stage. A few projects are then selected from LEGO at the LEGO IDEAS review stage. They would then become official LEGO IDEAS set. These winning and approved LEGO IDEAS sets would then be sold to the public. The original LEGO IDEAS set creator receive 1% of the product royalty net's sales. LEGO IDEAS sets could be licensed or non-licensed. They are primarily recommended for those that are aged 18+. These are great LEGO themed sets to collect and potentially even to invest in. We chose LEGO IDEAS theme to be the #1 top LEGO theme because the LEGO sets are fan designed project creations that are voted by LEGO fans.
Shown Below: LEGO IDEAS 21328 Seinfeld (Price: $79.99 USD)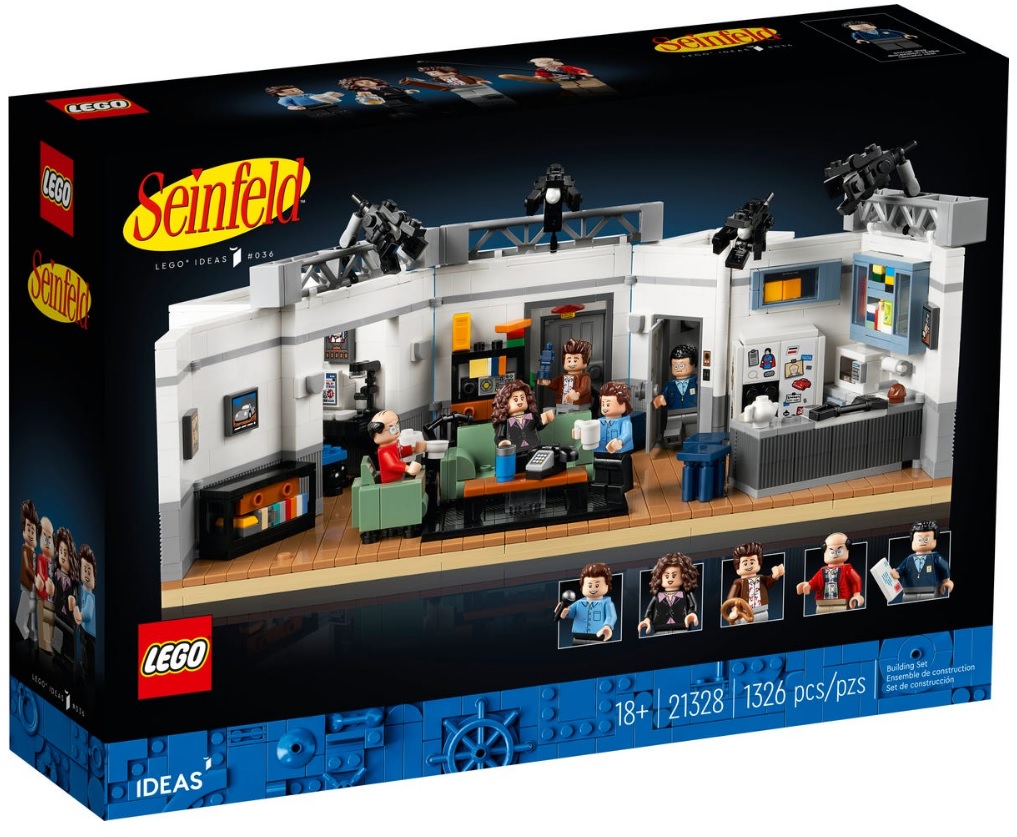 2) LEGO Creator Expert & 3 in 1 Theme
LEGO Creator theme features LEGO Creator Expert and LEGO Creator 3 in 1. The LEGO Creator Expert sets are primarily targeted towards adults and those that are aged 18+. The LEGO Creator 3 in 1 sets are usually for younger audience like kids and teenagers. They feature 3 different build models in 1 LEGO set.
LEGO Creator Expert are the more popular sets among adults. They feature LEGO modular buildings, vehicles, winter holiday themed sets, attractions and more. LEGO Creator Expert contains sets that are licensed and non-licensed.
Shown Below: LEGO Creator Expert 10278 Police Station Modular Building (Price: $199.99 USD)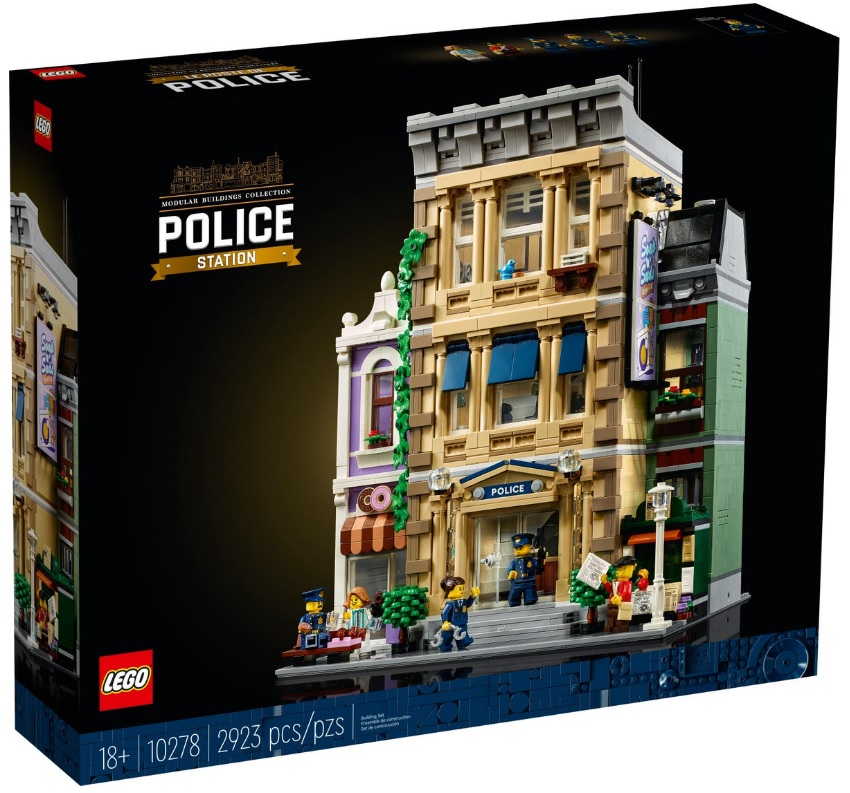 3) LEGO Architecture Theme
LEGO Architecture theme contains sets that are famous monuments and attractions. They could also be various major city skylines. These LEGO Architecture sets typically do not have any minifigures as the build is primarily focused on the building/attraction. LEGO Architecture sets make great display kits. However, they usually don't have much playability after you have finished building the set. As such, adults would probably be more interested in these LEGO Architecture sets.
Shown Below: LEGO Architecture 21056 Taj Mahal (Price: $119.99 USD)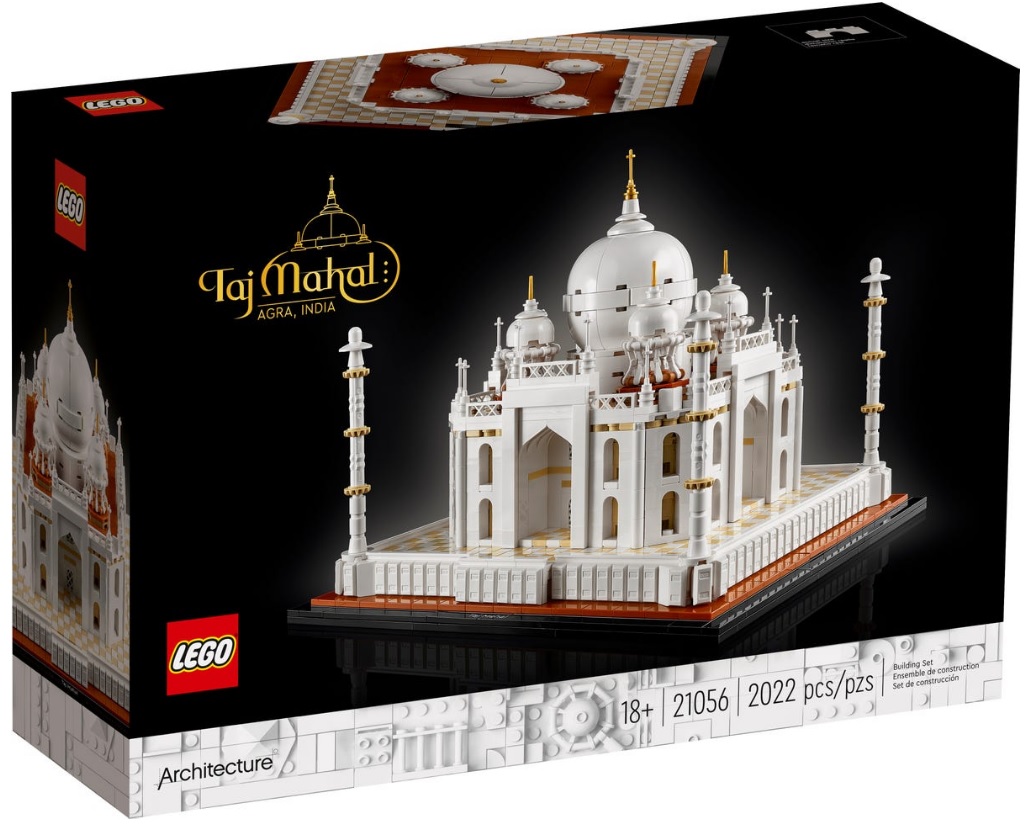 4) LEGO Star Wars Theme
LEGO Star Wars is a licensed theme originally licensed from Lucasfilm. Lucasfilm was acquired by Disney in 2012 so LEGO Star Wars is now licensed by Disney. LEGO Star Wars started in 1999 and the license was renewed multiple times. The theme is one of the most popular licensed themes LEGO has.
LEGO Star Wars sets range from the classic Star Wars movies (Episode 1-9), The Clone Wars TV Animated Series, The Mandalorian and The Child and more. There are also several 18+ and Ultimate Collector Series LEGO Star Wars sets that are targeted towards adults as well. With that said, they also have LEGO Star Wars sets that are for kids and teenagers as well.
Shown Below: LEGO Star Wars 75315 Imperial Light Cruiser (Price: $159.99 USD)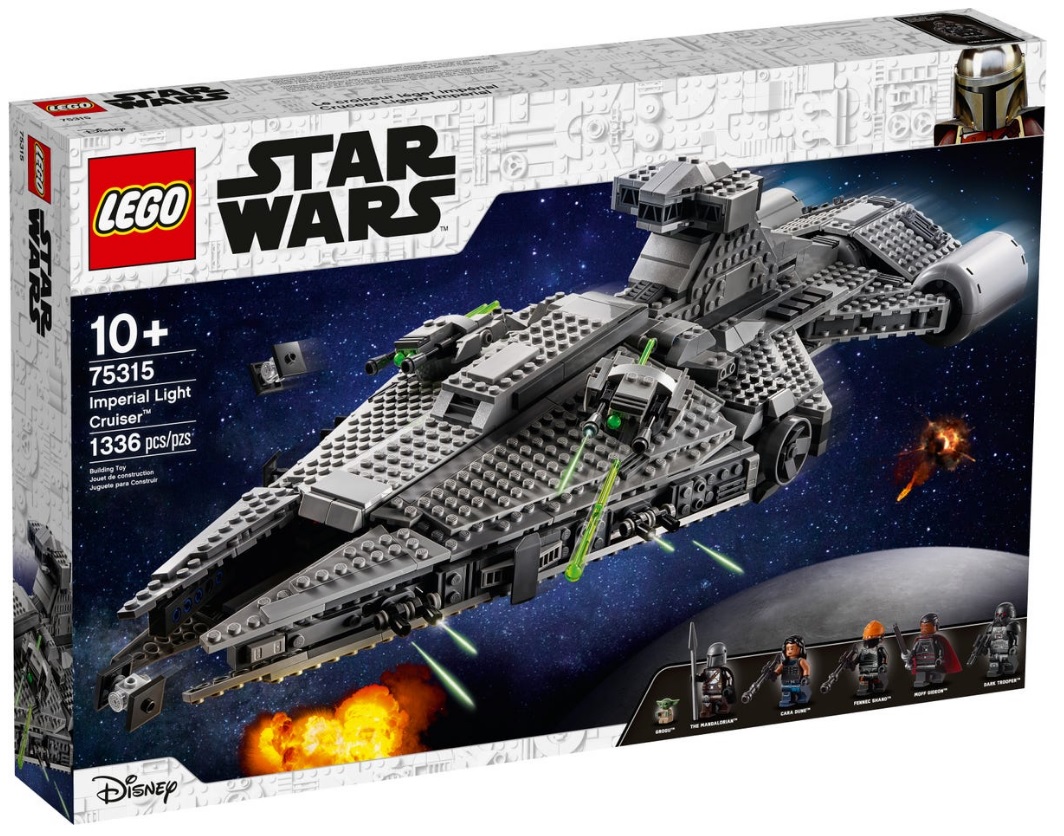 5) LEGO Technic Theme
LEGO Technic theme contains sets that usually have more challenging and complex builds. They are geared more towards older kids, teenagers and adults.  LEGO Technic sets typically don't really have LEGO minifigures as well. The sets feature various vehicles, aircraft and boats. Some of these LEGO Technic sets can be motorized with LEGO powered functions as well.
Shown Below: LEGO Technic 42128 Heavy-duty Tow Truck (Price: $149.99 USD)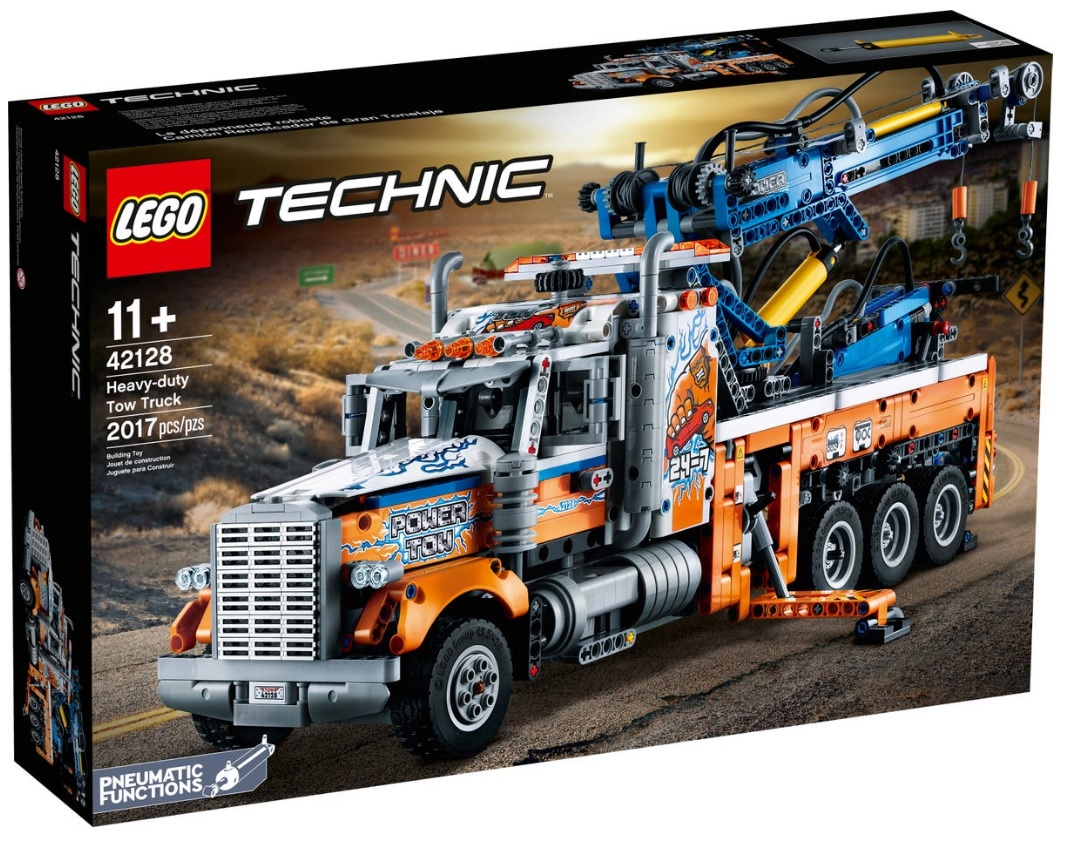 6) LEGO Ninjago Theme
LEGO Ninjago was a theme created by LEGO in 2011. As of 2021, LEGO continues to produce new LEGO Ninjago sets. It features a Ninja storyline in a fantasy world where Ninjas fight evil. The theme has playsets targeted towards boys. Larger and more detailed sets like the LEGO 71741 Ninjago City Gardens would definitely be a great set to collect and invest.
Shown Below: LEGO 71741 Ninjago City Gardens (Price: $299.99 USD)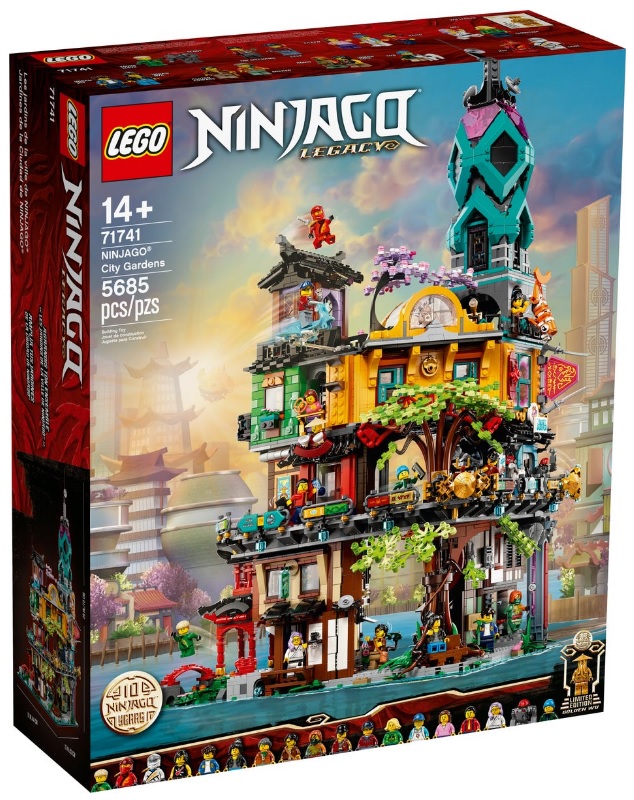 7) LEGO Super Heroes (Marvel/DC Comics) Theme
LEGO Super Heroes has always been a favorite for kids. LEGO has license for both Marvel Super Heroes and DC Comics Super Heroes which means they have a wide range of LEGO sets that they can make. From Batman, Spider-Man, Avengers and more, you can recreate your own LEGO Super Hero adventures.
Shown Below: LEGO Marvel 76185 Spider-Man at the Sanctum Workshop (Price: $39.99 USD) – Available October 1st, 2021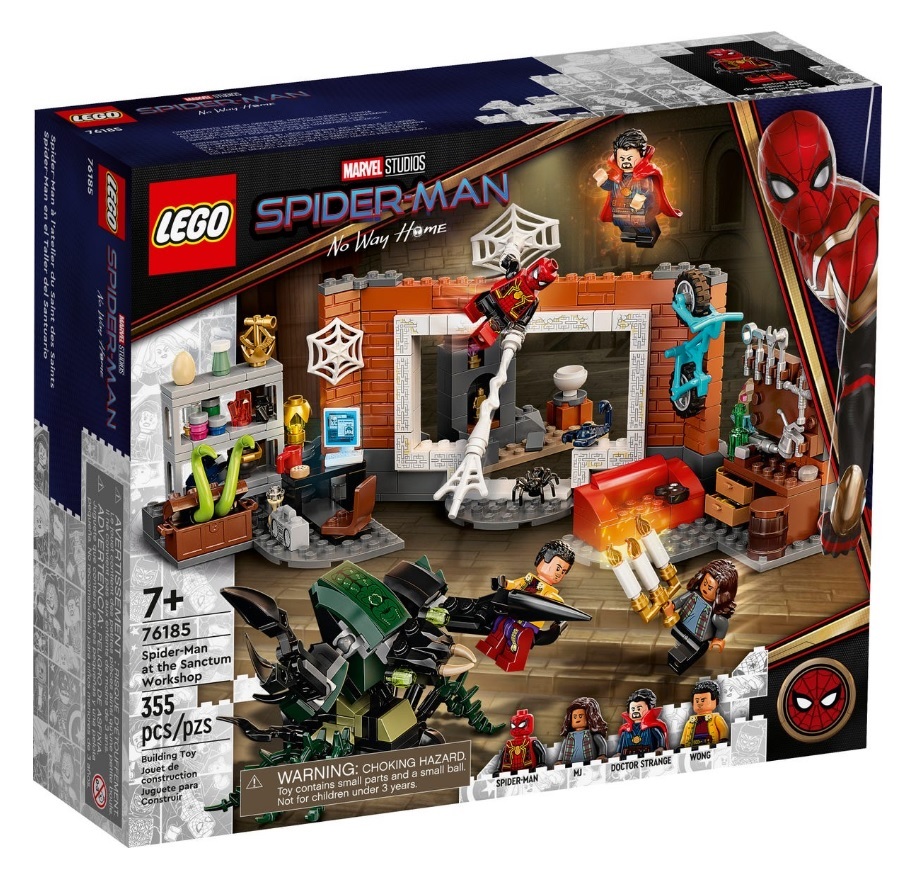 8) LEGO Harry Potter Theme
Harry Potter fans would definitely love the LEGO Harry Potter themed sets. There are many scenes and buildings that have been made into LEGO sets such as Hogwarts Castle, Hogwarts Express, Hedwig and more. The majority of the LEGO sets are meant for kids. However, they do have some larger models geared towards an older audience such as LEGO 75978 Diagon Alley and LEGO 71043 Hogwarts Castle.
Shown Below: LEGO Harry Potter 76391 Hogwarts Icons – Collectors' Edition (Price: $249.99 USD) – Available September 2, 2021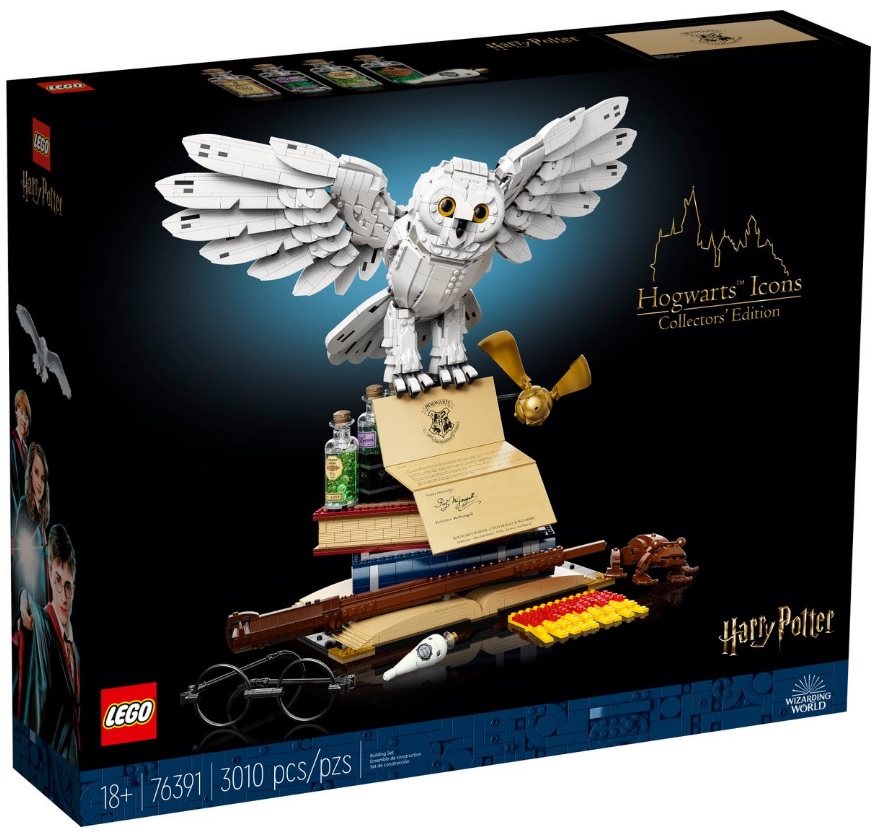 9) LEGO Minifigures Theme
The first LEGO Minifigures Theme Series started in 2010. It was LEGO 8683 Series 1 Minifigures and a full set contains 16 minifigures. As time went on, LEGO started including licensed minfiigure series including 2012 Team GB London Olympics, Marvel Super Heroes, DC Comics Super Heroes, Looney Tunes, Harry Potter and more. The minifigures per each complete set no longer became the standard 16 minifigures. Each LEGO minifigures series could vary. However, note that each LEGO Minifigure Series sells each random minifigure individually. LEGO typically does not sell a complete set. However, other secondary marketplaces may sell complete sets but at a higher price.
Shown Below: LEGO 71029 Series 21 Minifigures (Price: $4.99 USD for each minifigure)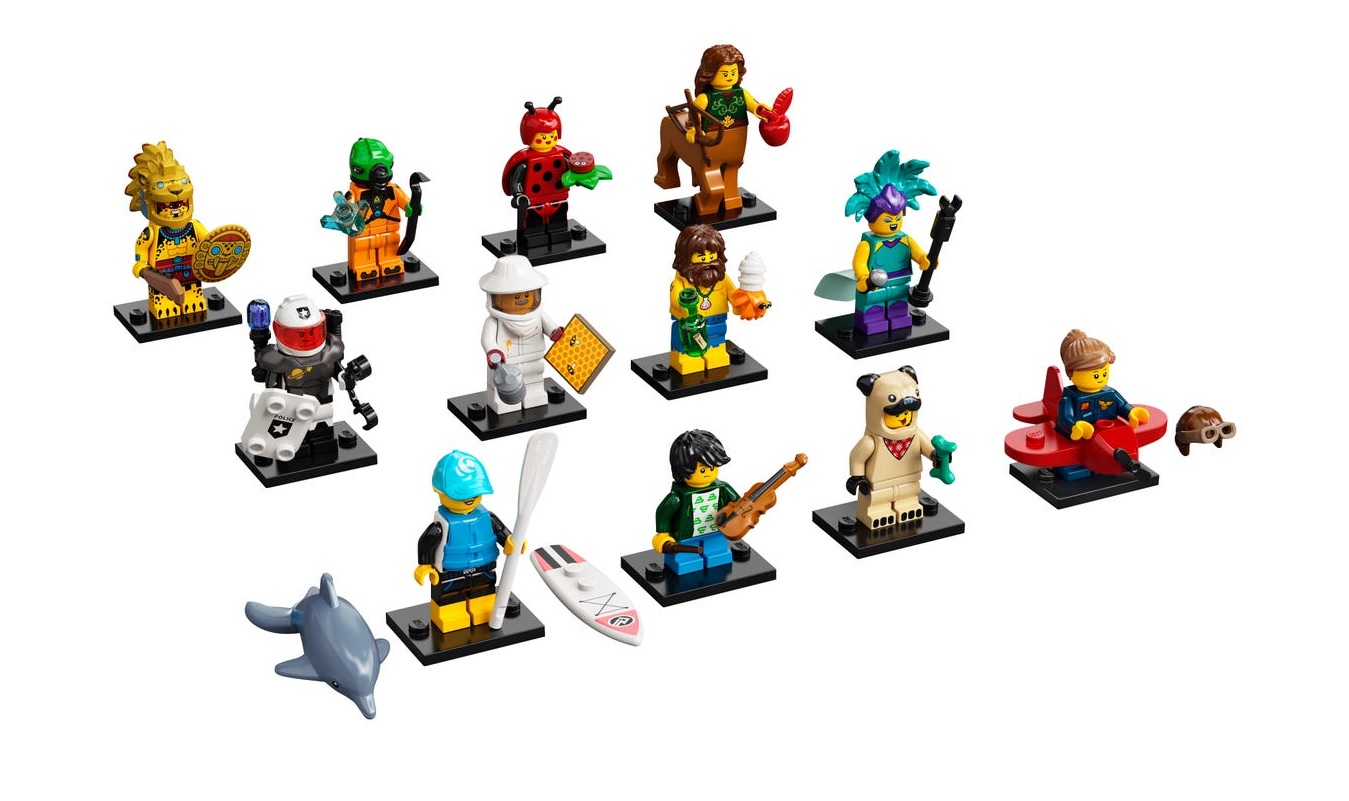 10) LEGO City Theme
LEGO City is a classic original LEGO theme that has been around for a long time. It originally started as LEGO Town before being rebranded later on to LEGO City. LEGO City themed sets typically feature police, fire, airport, construction, trains and various other city elements.
Shown Below: LEGO City 60294 Stunt Show Truck (Price: $69.99 USD) – Available October 1st, 2021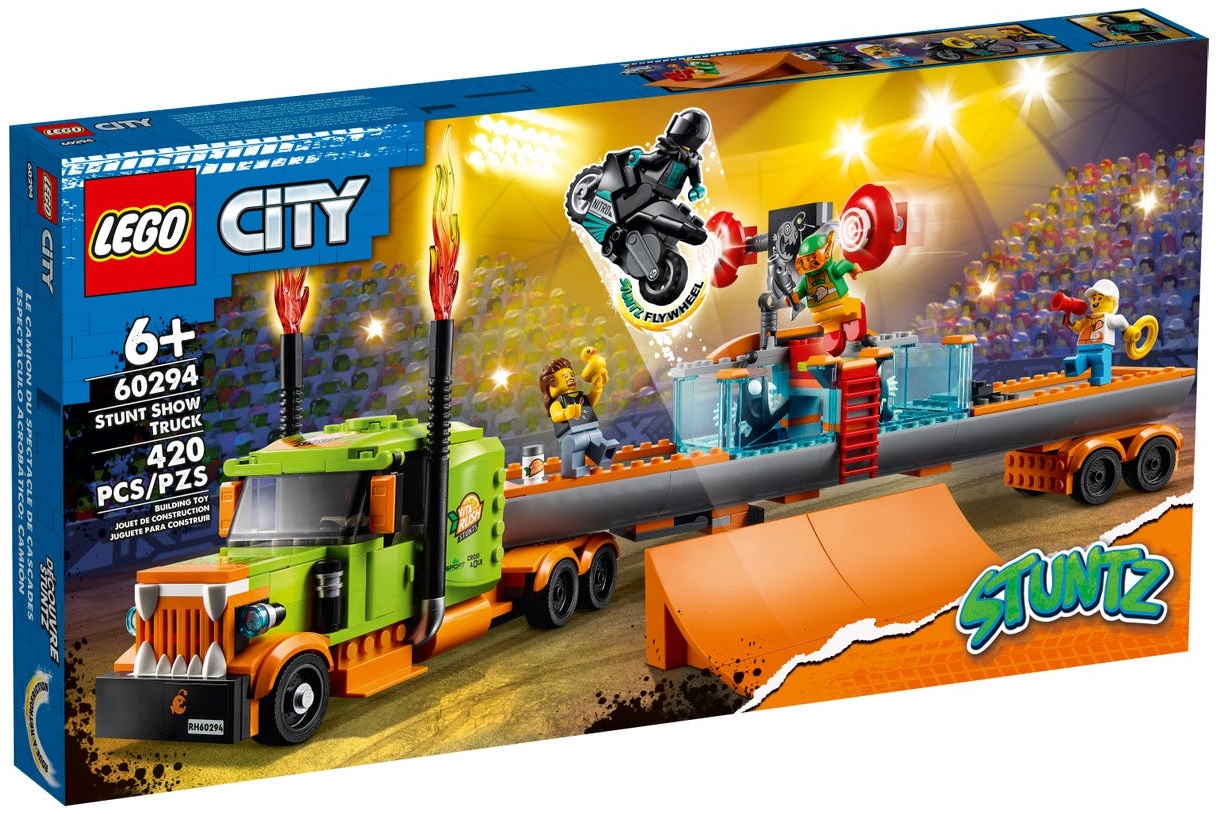 These are the top 10 best and popular LEGO themes of all time ever released in the world that we like. They are some of the best selling LEGO themes. Let us know if we missed anything!
There's also the LEGO Adults Welcome theme & category as well. They are targeted towards adults and those that are typically aged 18+. There's some overlap with the LEGO theme categories that we mentioned earlier. Sets range from various themes from LEGO Star Wars, Creator Expert, Harry Potter, IDEAS, Super Heroes and more. This is by far one of the best category of LEGO sets out there. The sets are usually large and are like models.
Thanks for reading and for your continued support in Toys N Bricks. Be sure to subscribe to Toysnbricks for free by email. More featured LEGO Resource Articles written by Toys N Bricks are available here. For LEGO News & LEGO Sales & Deals, check our front page at www.toysnbricks.com. See you next time. (:
Toys N Bricks is your destination for the latest and hottest LEGO News, Sales News, Creations and Reviews! (www.toysnbricks.com)

Subscribe & Follow: Subscribe for Free by Email and Follow Us on Facebook, Twitter, Instagram  and Flickr.
Support Us Financially: Set up a monthly financial subscription for as low as $3 USD/month.
Buy: Check out Toysnbricks Branded Merchandise at ShopToysnbricks.com.
Discuss: Visit the Toysnbricks Forums for LEGO Discussions. Registration is free.