LEGO has released many Star Wars Battle Packs in the past featuring 4 minifigures and some mini vehicle or turret. The very first ones were 7655 Clone Troopers Battle Pack and 7654 Droids Battle Pack in 2007. Toys N Bricks is very excited to launch our LEGO Star Wars Building Contest! Design a 2021 LEGO Star Wars Battle Pack.
The contest is open for 1 month only from July 1-31, 2020. Contest is free to enter. Full contest details can be found at Toysnbricksforum.com.
2021 LEGO Star Wars Battle Pack Contest Prizes (~$298 USD total market price value)
There will be two grand prize winners for the LEGO Star Wars Battle Pack Contest. Each person will receive the prize package below. Each winner will receive a total of 6 minifigure magnet packs (2 of each type) along with 3 mini polybag sets. They are all brand-new.
Minifigure magnet packs will be opened to confirm that the minifigures are not glued to the magnet and are 100% detachable. Magnet bases will be included. LEGO used to make magnet packs about 10 years ago where the minifigure magnets are not glued.
Grand Prize Winner (2 winners) – valued at ~$149 USD market price for each winner
(1) 2010 LEGO 30050 Mini Republic Attack Shuttle (~$7 USD / ~$10 CAD)
(1) 2011 LEGO 30052 Mini AAT (~$10 USD / ~$14 CAD)
(1) 2011 LEGO 30053 Mini Republic Attack Cruiser (~$4 USD / ~$6 CAD)
(2) 2009 LEGO 852552 Detachable Minifigure Magnets Boba Fett (~$9 USD / ~$13 CAD), Slave Leia (~$7 USD / ~$10 CAD), Royal Guard (~$5 USD / ~$7 CAD) – Total Value of 6 minifigures at ~$42 USD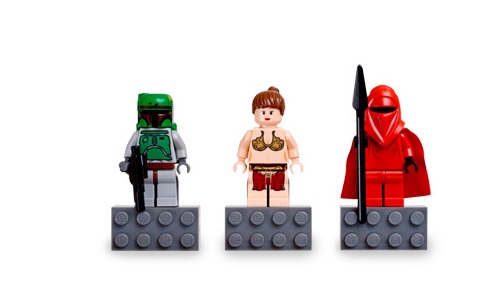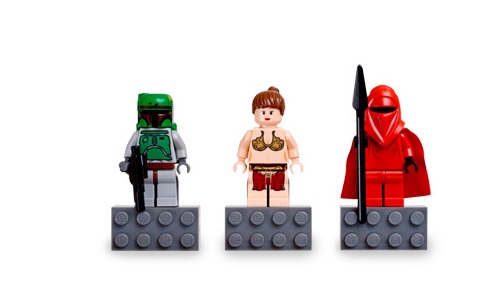 (2) 2010 LEGO 852843 Detachable Minifigure Magnets C-3PO (~$5 USD / ~$7 CAD), Princess Leia (~$12 USD / ~$16 CAD), Admiral Ackbar (~$6 USD / ~$8 CAD) – Total Value of 6 minifigures at ~$46 USD
(2) 2010 LEGO 852845 Detachable Minifigure Magnets Han Solo (~$8 USD / ~$11 CAD), Paploo Ewok (~$8 USD / ~$11 CAD), Scout Trooper (~$4 USD / ~$6 CAD) – Total Value of 6 minifigures at ~$40 USD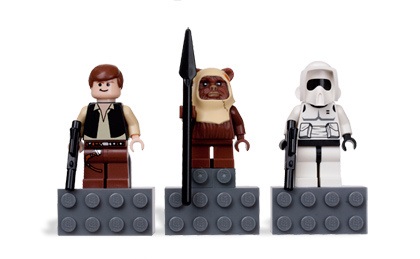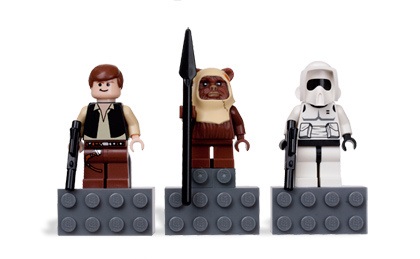 Toys N Bricks is your destination for the latest and hottest LEGO News, Sales News, Creations and Reviews! (www.toysnbricks.com)
Subscribe by Email and Follow Us on Facebook, Twitter, Instagram and Flickr