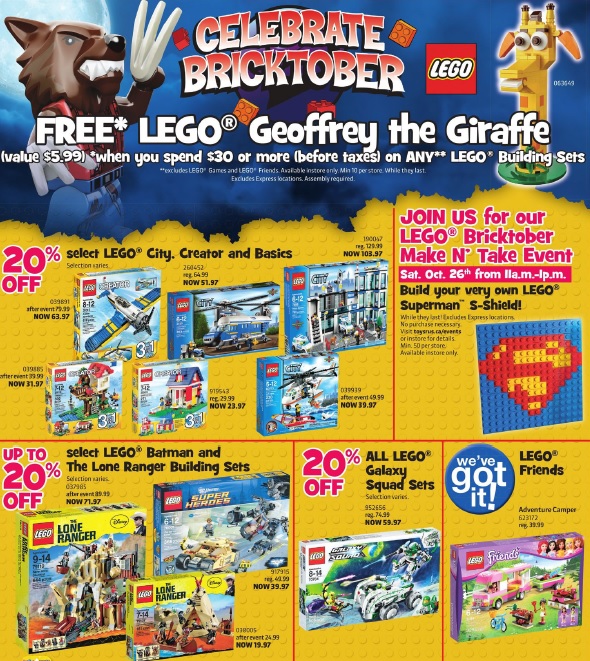 The 2013 Bricktober Week 4 LEGO Sale at Toys R Us Canada is now here. Sale runs from October 18-24. As always, free shipping when you spend $100 or when you purchase 3 or more LEGO sets for online purchases. On Saturday, October 26 from 11am-1pm, they will have a LEGO Bricktober Make N Take event where you can build your own LEGO Superman S-Shield.
2013 LEGO Bricktober Promotions
FREE Toys R Us LEGO Georgrey the Giraffe with $30 purchase on LEGO building sets
*It appears that Volume 4 LEGO Minifigure Collection will not be given out.
2013 LEGO Bricktober Sale Week 3
50% off LEGO Sort & Store Storage Head $14.97 (reg.$29.99)
30% off LEGO Creationary
20% off ALL LEGO Galaxy Squad
20% off SELECT LEGO City, Creator, Basics, Lone Rangers, Batman
30% off the sets listed below