If you like LEGO DREAMZzz themed sets, then you will enjoy this all new LEGO DREAMZzz September 2023 promotion at LEGO Shop at Home (UK | Australia).
You can now save 20% off by buying either of the bundles below. Each bundle includes two LEGO DREAMZzz sets.
20% off – LEGO DREAMZzz 5008135 Mythical Creatures Bundle (contains 71459 Stable of Dream Creatures and 71457 Pegasus Flying Horse)
20% off – LEGO DREAMZzz 5008137 Dream World Bundle (contains 71461 Fantastical Tree House and 71456 Mrs. Castillo's Turtle Van)
This LEGO DREAMZzz promotion is valid from September 21-30, 2023. Note that you need to add the bundle item to get the discount. Buying the individual sets alone will not get you the discount.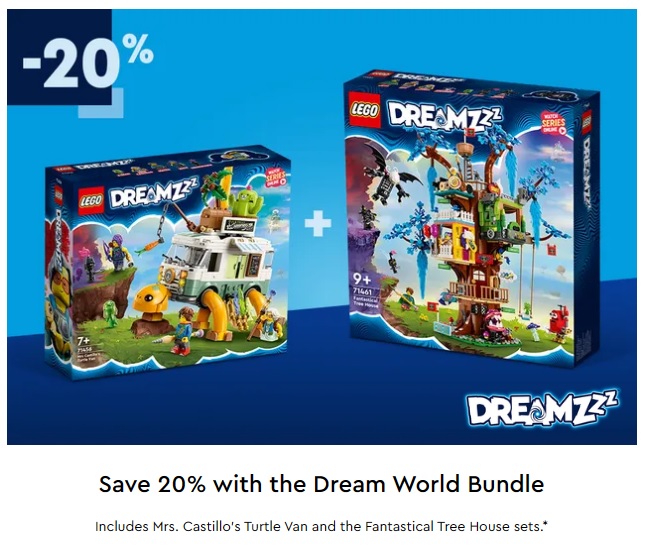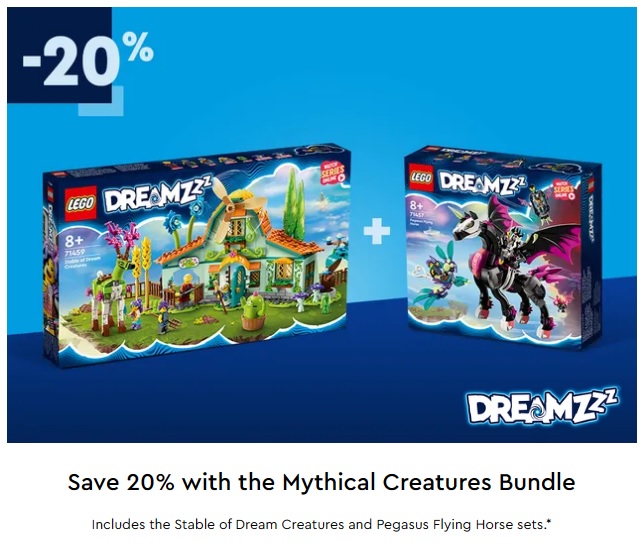 If you are a LEGO Insider member (previously known as LEGO VIP), you'll also get LEGO points. The LEGO points work out to be about 5% back in LEGO reward dollars. LEGO Insiders is a free rewards program that anyone can join at the LEGO website.
Free shipping on orders above $35 USD / $35 CAD / £50 GBP / $149 AUD at LEGO Shop at Home (USA | Canada | UK | Australia).
LEGO September 2023 Promotions, Offers & GWP Summary
September 23-30, 2023: Free LEGO 40600 Disney 100 Years of Celebration with $100 USD / $140 CAD / £95 GBP / $170 AUD LEGO purchase on LEGO Disney and LEGO Disney Duplo (excludes Star Wars and Marvel)
September 23-30, 2023 (LEGO Insiders only): Free LEGO 40594 Houses of the World 3 with $250 USD / $330 CAD / £220 GBP / $400 AUD LEGO purchase
September 21-30, 2023 (UK & Australia only): 20% off – LEGO DREAMZzz 5008135 Mythical Creatures Bundle (contains 71459 Stable of Dream Creatures and 71457 Pegasus Flying Horse)
September 21-30, 2023 (UK & Australia only): 20% off – LEGO DREAMZzz 5008137 Dream World Bundle (contains 71461 Fantastical Tree House and 71456 Mrs. Castillo's Turtle Van)
September 15-30, 2023 (Australia only): Free LEGO DOTS 40561 Pencil Holder GWP promo set with $105 AUD on LEGO DREAMZzz, DOTS, Friends or City themed items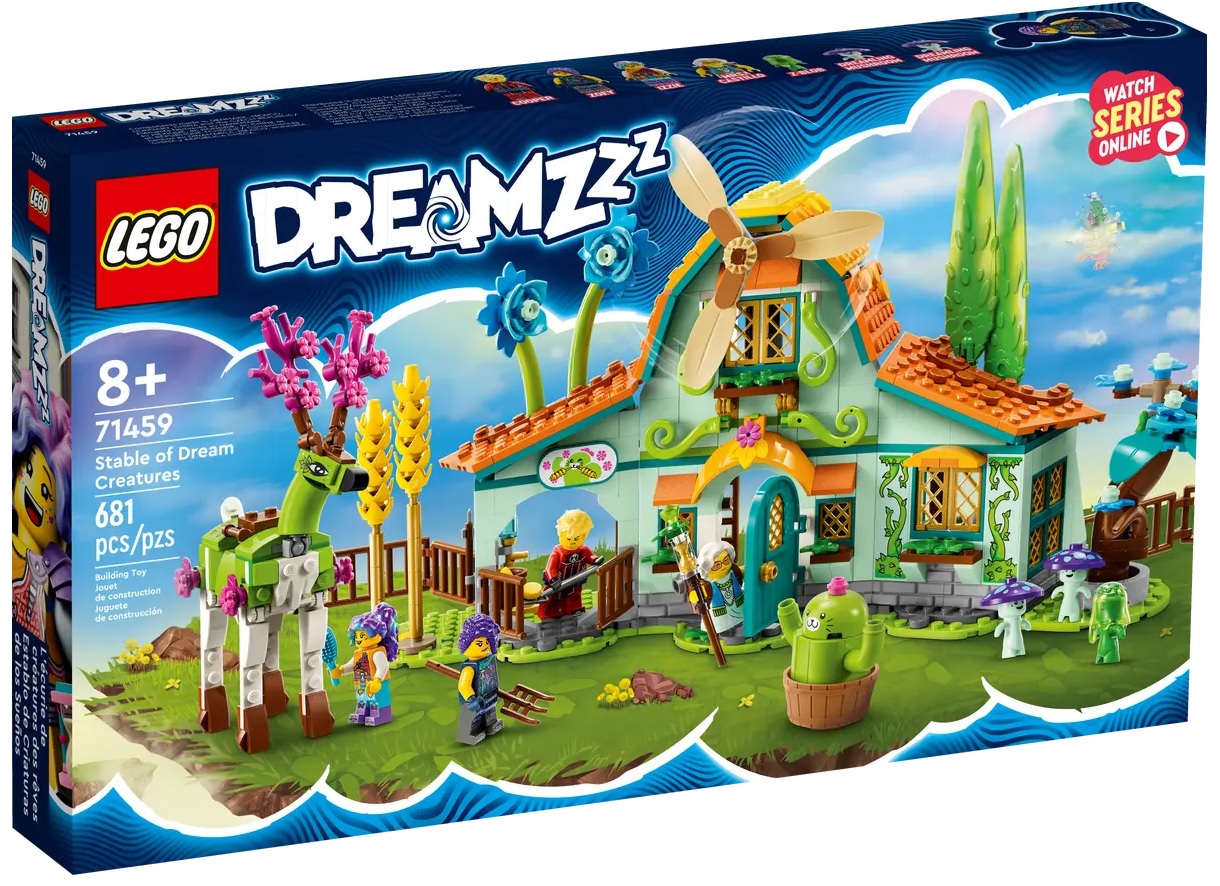 Toys N Bricks is your destination for the latest and hottest LEGO News, Sales News, Creations and Reviews! (www.toysnbricks.com)
Follow and like Toys N Bricks: