LEGO Ideas is making several changes which includes changes to Search, Discover, Tags and Supporter Milestones and Targets. You can find out more at the official LEGO Ideas blog.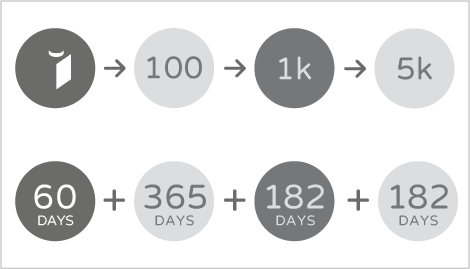 From LEGO Ideas:
The most successful Ideas projects—those that reach 5,000 and 10,000 supporters—share one thing in common: every one of these projects posted since LEGO Ideas launched in April 2014 reached 100 supporters in their first 30 days. No project that has gone on to reach 5k or 10k supporters has taken longer. It could very well be that the "wisdom of crowds" is the best quality filter of all. We've decided to let you tell us which projects are high quality by doing what you do best: supporting your favorite projects.
Starting today, projects will have 60 days to reach their first 100 supporters before receiving time extensions.
New projects will now have 60 days to reach 100 supporters. Once they reach that milestone, they'll receive a one-year boost. The six-month boosts at 1,000 and 5,000 remain the same.
Existing projects with less than 100 supporters have had their Days Left clock adjusted to 60. We've left an Official Comment on the affected projects letting them know.