March 19 Update: Most of the items are now sold out. Only ones remaining are the Death Star, Medieval Market Village and Imperial Shuttle.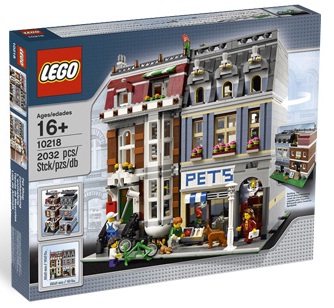 Amazon has just made some more price matches from Toys R Us and now has their online exclusives on sale for 10% off. Don't forget that all these items ships for free and no tax to most states as well! Thanks to forum members happymark and kamicode for the news.
Highly recommended sets would be the 2 modular buildings and the Star Wars Death Star. Those are quite hard to get a discount on and usually sells out fast when there's a sale. The Super Star Destroyer and Medieval Market Village sets are also a nice buy.
10% off Online Exclusives LEGO Sale