Forum member sidersdd informs us that Amazon.com & Mastercard is offering another extra $10 off discount when you spend $100 or more on Electronics or Toy Products sold by Amazon. You will also an additional another $10 off coupon (when you buy $50 worth of products for future purchases) at Amazon by email.
So thats pretty much an extra $20 worth of savings. All you need to qualify for this promotion is to use a Mastercard. Just follow the steps below and make sure to include the coupon code.
Add eligible products described in the promotion to your Shopping Cart via the "Add to Shopping Cart" button on each respective product information page.
At checkout, ensure MasterCard® card is selected as your method of payment.
At checkout, please enter the savings code (8C65VF3Y) to apply to your order. This group savings code is only good for 24 hours (12:01AM PST to 11:59PM PST) or while discounts last. The discount will be reflected in your shopping cart total for orders over $100 on Electronics and Toy products sold by Amazon.com.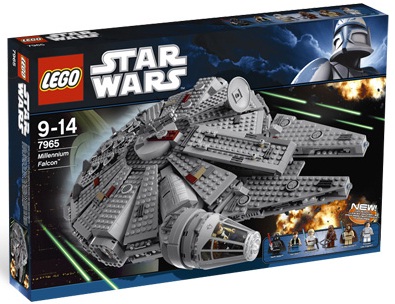 *LEGO Star Wars Millennium Falcon is already reduced by 20% off. Combined with the $10 off coupon code, you can it for 27% off the retail price of $139.99! Lots of other already reduced sets like 28% off Scropion Pyramid and 25% off Fire Temple. Buy some other sets to make it to the $100 threshold and you'll save even more. All orders at Amazon comes with FREE Shipping and no taxes too!
Follow and like Toys N Bricks: