Our forum members are reporting that there are some nice clearances going on in Brick & Mortar stores including LEGO Brand Stores, Target, Wal-Mart. Both stores have various sets on clearance for 50% off. So if you are planning to get some half price deals on some of the older sets and polybags, head to your local stores now!
Wal-Mart appears to be the winner in this one so you shoudl head there first. Also, forum member zaskar reports that many of the sets are not marked so you need to scan them to check the price.
In terms of LEGO Brand Stores, forum member brixter reports that the sales are similar to LEGO Shop at Home. There are a few extra stuff on sale though like Tantive for $107.99 (reg.$149.99) and LEGO Holiday Polybags for 50% off.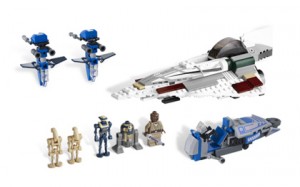 Follow and like Toys N Bricks: