Update: Target did offer the Super Star Destroyer for $256 for about 2 hours! Unfortunately, the price for that has reverted back shortly after the sale was activated. However, Saesee Tinn's Jedi Starfighter is still at the discounted price.
For one day only, Target.com will be offering the following nineteen LEGO sets at discounted prices. From the looks of it, it says that you can save 20% off when you spend $50 or more. All items shown on that page ships for free as well. Thanks to forum member SpaceViking for the news.
Some of the sets are already discounted like Super Star Destroyer ($319.99) and Saesee Tinn's Jedi Starfighter ($25.99). Hopefully, the 20% off will stack as that would end up to be a pretty awesome deal! $256 (reg.$399.99) for Super Star Destroyer works out to be 36% off while $20.8 (reg.$29.99) for Saesee Tinn's Jedi Starfighter would work out to be 31% off.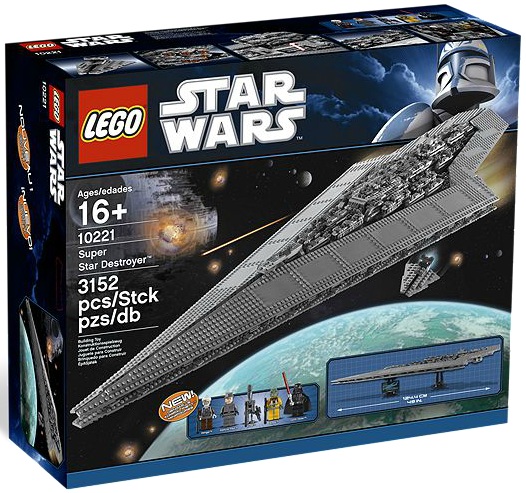 Follow and like Toys N Bricks: