Update: There are also two sets that are 34% off including Target's exclusive Naboo Starfighter for $32.99 (reg.$49.99) and City Harbor for $58.99 (reg.$89.99). Thanks to forum member brickz for the heads up. Also, the 10% off coupon code TGTBBF10 only works on the Maersk Train. (thanks Legobrandon)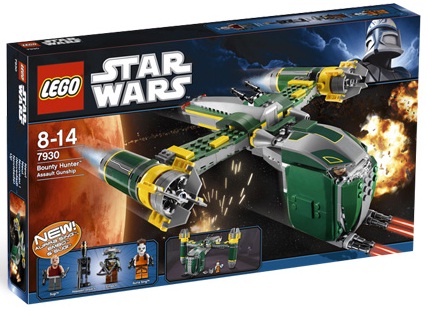 Forum member Mrcoolnup informs us that the LEGO Star Wars Bounty Hunter Assault Gunship set is currently on sale at Target for $30.99 (reg.$49.99). Savings works out to be 38% off. However, keep in mind that you will need to pay for shipping and taxes. If your final price including shipping and tax is higher than $34.96, we recommend purchasing from Amazon instead.
Target also got LEGO Maersk Train on sale for $110.99 (reg.$119.99). Use the 10% off coupon code TGTBBF10 to get an additional 10% off. After applying the coupon code, you can get it down to $99.89 (reg.$119.99).