Forum member brickster90 reports that his Wal-Mart stores in United States has started their Summer 2014 Clearance. You may want to check your local store for details. As always, remember to scan the items as some of them are not marked yet. If your not sure and would like to save time, you should scan some of the older sets as those tend to be on clearance first before the new ones.
LOTR: Wizard Battle $9 and Pirate Ship Ambush $74
Star Wars: Republic Gunship and Jabba's Sale Barge $94, AT-TE $74, Z-95 Headhunter $34
Super Heroes: Batcave $54 (only at Wards Rd), The Bat Vs Bane Tumber Chase $29
TMNT: Lair Attack $34
City: Starter set $24, Coast Guard Patrol $64, Cargo Truck $29, Cargo Terminal $74
*This is not the full list of sets discounted as there's a lot more.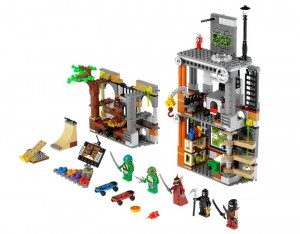 Follow and like Toys N Bricks: