This is just a friendly reminder that LEGO Shop at Home will be having Black Friday specials going on. There are two online special unadvertised promotions including Super Heroes Jor-El and Teenage Mutant Ninja Turtles Flashback Shredder. Because there is free shipping with no minimum, quite a few people are buying 2 keychains (1 DC Super Heroes Keychain and 1 TMNT keychain) to get the two minifigures for free. Pretty good deal considering its only $4.99 USD / $5.49 for a keychain and a special promo minifigure.
*For those living in Europe/UK/Oceania, check this post for the LEGO Shop at Home Brick Friday specials.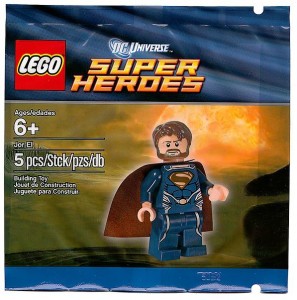 LEGO Stores and LEGO Shop at Home
(Brick Friday Deals)
FREE Limited Edition Holiday Set with purchase of $99 or more
FREE Shipping on all orders (no minimum)
FREE 2015 LEGO Wall Calendar with orders of $75 or more (the calendar comes with free exclusive minifigure coupons) – In-stores only
They also have unadvertised LEGO gift promotions as we mentioned earlier this week. This offer is while supplies last or until December 31st, 2014.
FREE Flashback Shredder Minifigure with any LEGO Teenage Mutant Ninja Turtles purchase
FREE Jor-El Minifigure with any DC LEGO Super Heroes purchase
All offers are stackable.
A selection of LEGO items will be discounted. You can see the sales items discounted below.