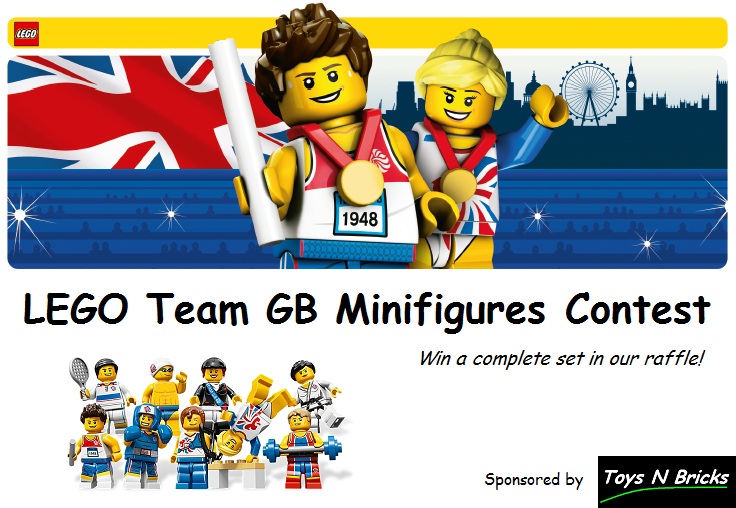 The 2012 Summer Olympics is now officially over in England, United Kingdom. Final medal standings are as follows:
USA – 46 Gold (104 Total)
China – 38 Gold (87 Total)
Great Britain – 29 Gold (65 Total)
It was great to watch all of the different sports and events performed by the athletes. The London Opening and Closing Ceremony was spectacular too!
Our LEGO London Olympics Minifigures Raffle is also now over as well! Thank you to everyone who entered/participated in it. The winner for our raffle is Carl Mikkelsen from USA. Congratulations for winning a complete set of all LEGO Team GB Olympics Minifigures that is exclusively available only in Ireland and the UK!
The message he posted in response to his favorite/favourite Olympic Team GB minifigure is:
It's a tough call because they are all so darn cool, but I have to give it to the archer as my favorite because of the "squinty" face!
*If you didn't win this time, don't forget that we still have another LEGO raffle going on where you could win either a Count Dooku's Solar Sailer or Toy Story Trash Compactor set! All you need to do is just like us on Facebook or follow us on Twitter.
Follow and like Toys N Bricks: