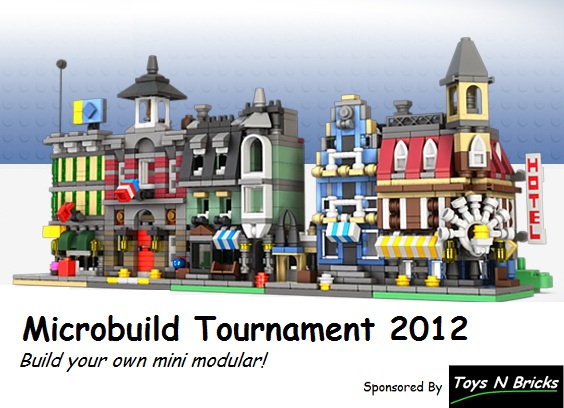 Our Microbuild LEGO Tournament 2012 Contest is now officially over. Thank you to everyone who entered and/or voted. There were many wonderful entries! But based on the votes, here are the winning ones.
In second place, we have The Theatre mini modular creation from dilbert12. Congrats, you will be receiving a brand-new copy of the LEGO Cars 8638 Spy Jet Escape set (no box) along with 3 mini sets: City 7566 Farmer, Star Wars 30053 Republic Cruiser and Toy Story 30070 Alien Spaceship.
In first place, we have The Brick Fever Nightclub mini modular creation from striderhiryu. Congrats for winning 1st place in our 2012 Microbuild LEGO Tournament! You will be receiving the grand prize which is a brand-new copy of the LEGO exclusive modular 10224 Town Hall set!