New LEGO Hidden Side official images and product descriptions for the sets are now available at LEGO Shop at Home (USA | Canada | UK). There are a total of 8 LEGO Hidden Side sets to be released in this all new theme. The sets will be available Summer August 1st, 2019. If you are living in UK & Europe, the sets can be pre-ordered now.
This new theme features sets where you can experience an augmented reality play experience. All you need is your cellphone and the LEGO Hidden Side app. You can place your cellphone over the physical LEGO building set and you will see some cool features of LEGO Hidden Side!
LEGO Hidden Side Theme Description
Hidden Side™ invites kids to join a fearless team of ghost hunters, who dare see the unseen and help turn a haunted world back to normal, one ghost at a time. This new theme includes a series of "haunted" building sets full of awesome functionality and secret surprises that, on their own, provide the build and roleplay fun of any LEGO® theme. Activating the free augmented reality app brings the models to life, revealing a hidden world of interactive mysteries and challenges to solve. When combined, the two worlds make each other even more compelling and fun. The app also consists of a digital game that kids can play independent of the building set.
LEGO Hidden Side 70425 Newbury Haunted High School ($129.99 USD)
LEGO Hidden Side 70424 Ghost Train Express ($79.99 USD)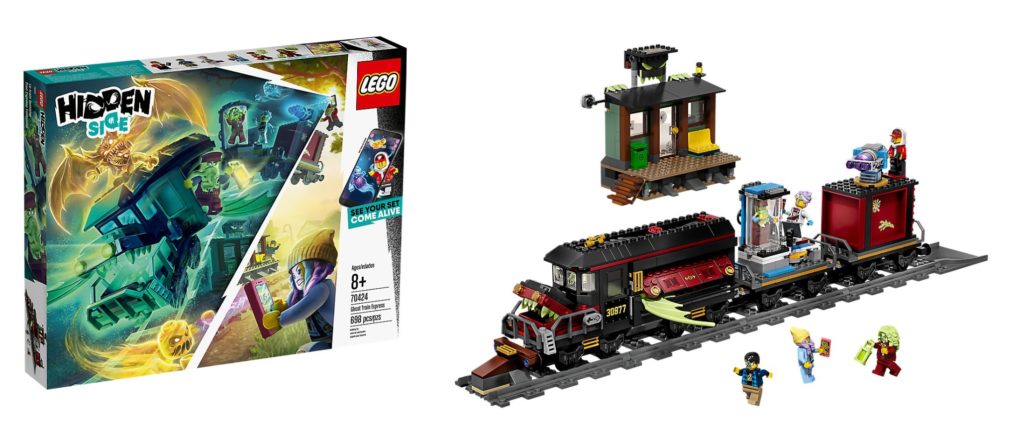 LEGO Hidden Side 70423 Paranormal Intercept Bus 3000 ($59.99 USD)
LEGO Hidden Side 70422 Shrimp Shack Attack ($49.99 USD)
LEGO Hidden Side 70421 El Fuego's Stunt Truck ($39.99 USD)
LEGO Hidden Side 70420 Graveyard Mystery ($29.99 USD)

LEGO Hidden Side 70419 Wrecked Shrimp Boat ($29.99 USD)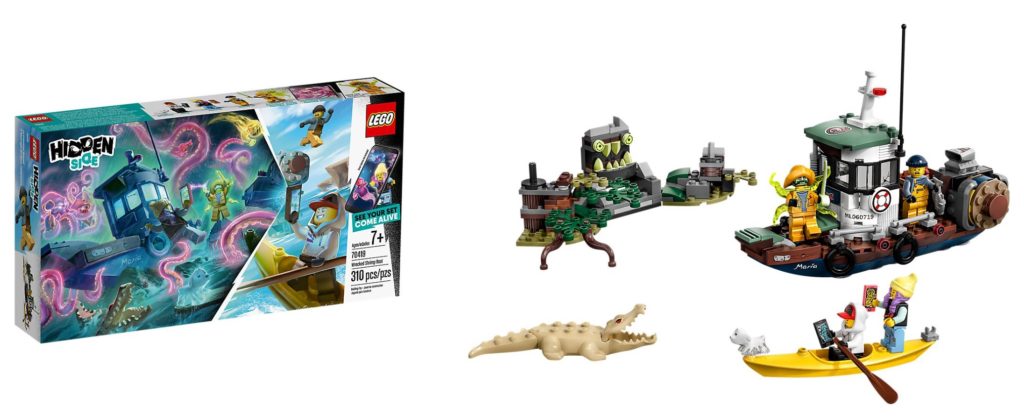 LEGO Hidden Side 70418 J.B.'s Ghost Lab ($19.99 USD)
Toys N Bricks is your destination for the latest and hottest LEGO News, Sales News, Creations and Reviews! (www.toysnbricks.com)
Bookmark and Follow Us on Facebook, Twitter, Instagram and Flickr