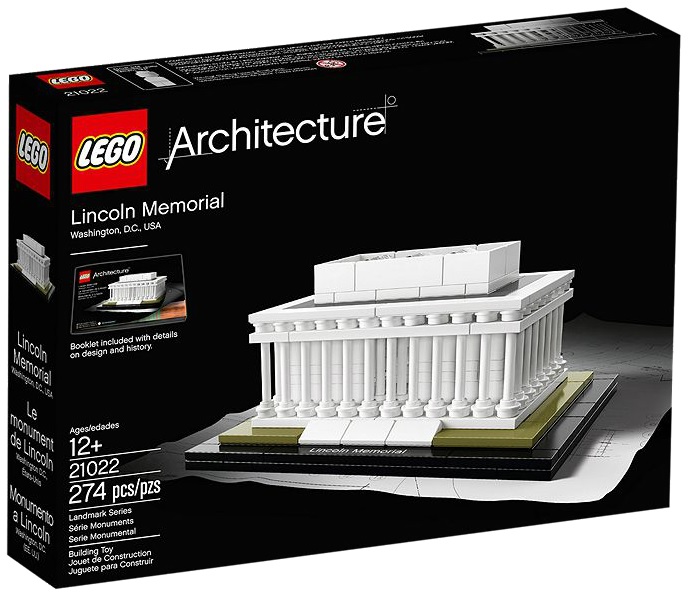 The January 2015 LEGO sets were available for pre-order previously at Amazon and today, they are now all officially available for immediate delivery at Amazon (US | UK). Free shipping on orders above $35 for Amazon USA and free shipping with no minimum purchase at Amazon UK for destinations to UK (international shipping also available).
There are lots of new sets released for the January wave. Though, there are no new themes this time.
Disney Princess
Sleeping Beauty's Royal Bedroom
Jasmine's Exotic Palace
Elsa's Sparkling Ice Castle
Ariel's Undersea Palace
Four sets will be released for the Disney Princess line. Each set is different in size and price so there's going to be a set for any Disney Princess fans.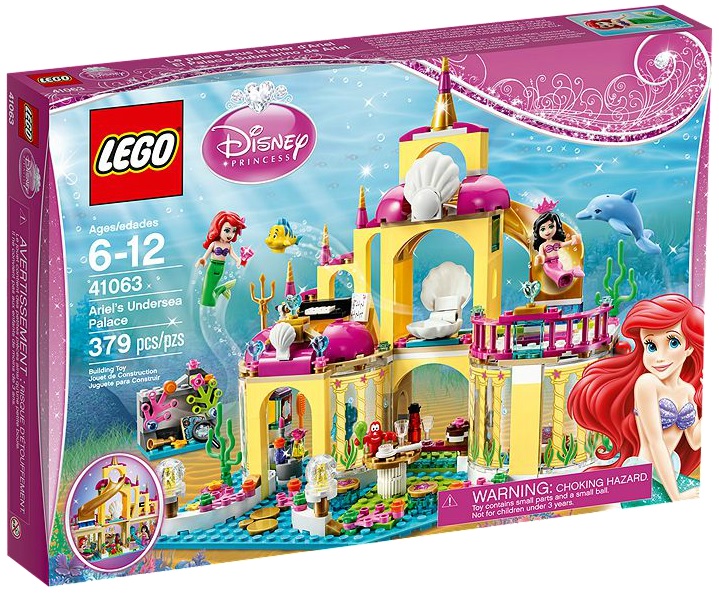 DC Super Heroes
Darkseid Invasion
Black Manta Deep Sea Strike
Gorilla Grodd Goes Bananas
Green Lantern vs. Sinestro
Brainiac Attack
Five new DC Comics LEGO Super Heroes sets will be released.
LEGO Movie
Batman and Super Angry Kitty Attack
Double-Decker Couch
Bad Cop Car Chase
With the success of the LEGO Movie back in February 2014, LEGO became even more popular than ever before. For January 2015, LEGO will once release 3 new LEGO Movie sets. The sets for this set are priced in the lower range which is affordable to most families and fans.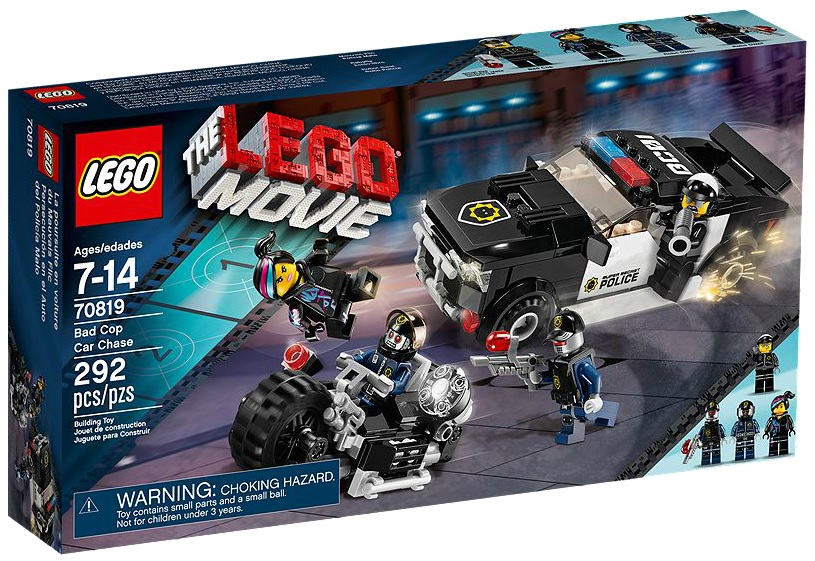 Star Wars
Wookiee Gunship
AT-DP
AAT
TIE Advanced Prototype
T-16 Skyhopper
Ezra's Speeder Bike
Geonosis Troopers
Imperial Troop Transport
Senate Commando Troopers
Shadow Troopers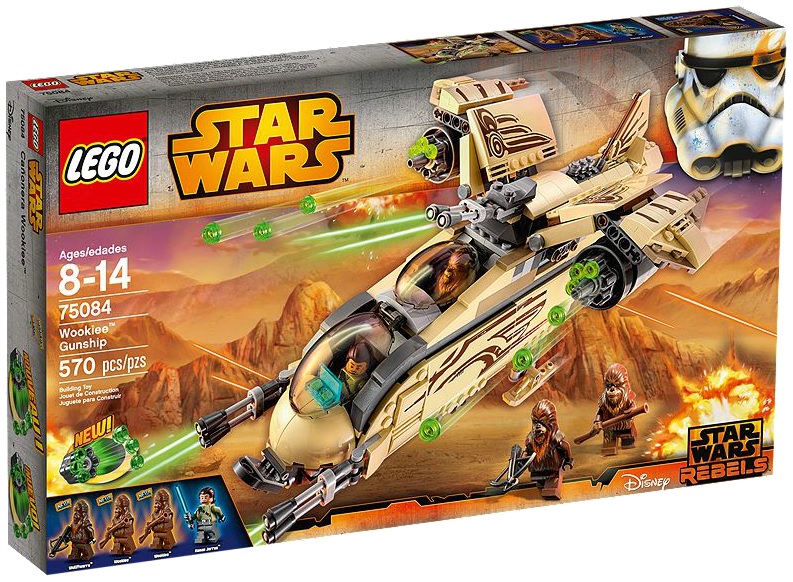 For LEGO Star Wars, a brand-new box look is introduced showing a stormtrooper. This new look is to align with the Rebels Series. With the new Star Wars Episode 7 The Force Awakens movie coming out later this year in December, LEGO Star Wars will definitely see many more new sets along with an increase in sales.
This wave consists of sets from classics such as the T-16 Skyhopper. Its been many years since Tusken Raiders minifigures appeared in LEGO Star Wars sets so fans will be delighted that they can finally obtain this minifigure easily. Shown below is the Wookie Gunship which also makes Wookie minifigures a lot easier to obtain as they used to be quite scarce in sets.
They have also released 3 limited edition sets. However, they are not available at Amazon, but each limited edition set will be available at each specific retailer (Toys R Us, Target, Wal-Mart). They are 75085 Hailfire Droid, 75087 Anakin's Custom Jedi Starfighter, 75086 Battle Droid Troop Carrier. If the prices from the wave are not already expensive enough, these limited edition sets pushes it even more (with the exception of Hailfire Droid). With Disney taking over the Lucas Arts license, we'll probably see even higher prices in the future.
Six new LEGO Star Wars Microfighters are released including AT-AT, Snowspeeder, Republic Gunship, Homing Spider Droid, Vulture Droid and ARC-170 Starfighter. These are low priced sets with a mini ship/vehicle and includes a minifigure.
Other new sets include Creator, City, Bionicle, Technic, Chima and Friends! Check it all out at Amazon: US | UK