This week from Friday, March 23 to Sunday April 1, 2018, Toys R Us Canada will be offering 20% off ALL LEGO Friends, City and Marvel Super Heroes theme sets. For 3 days only (March 23-25), you can also get 40% off LEGO DC Wonder Woman Warrior Battle Set and LEGo City In and Out Volcano Lift Helicopter. Thanks to forum member AbuTaleb for the news.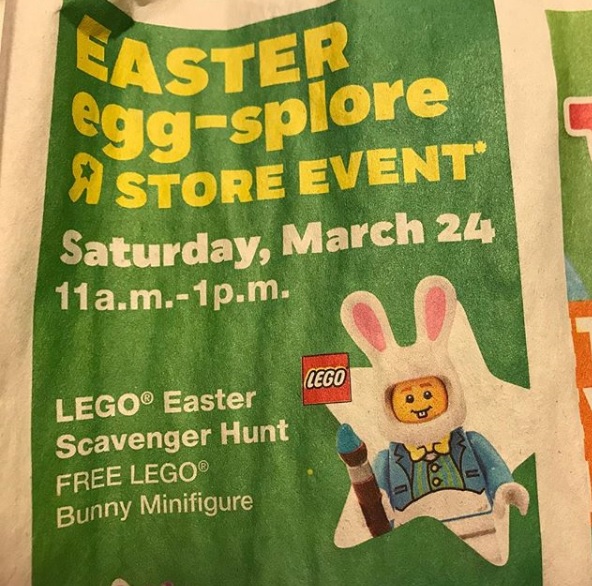 LEGO Easter Scavenger Hunt (Free LEGO Bunny Minifigure)
This Saturday, March 24, Toys R Us Canada stores will be hosting a LEGO Easter Scavenger Hunt. The event runs from 11am-1pm. You can also get a free LEGO Bunny Minifigure as well. This is a great event for families with children to go to. ( :
Get your Canadian LEGO News here first. We are Canada's #1 Leading Destination for the Latest LEGO News.