For those living in United Kingdom and Europe, LEGO Shop at Home (Europe/UK) is now offering double VIP points from October 14-31. In addition, you can also get a free LEGO 40220 London Bus set with GBP purchases over 50 (October 3-22). Note that Euro pricing thresholds may vary depending on your country. See What's New: UK/Europe
Thanks to Jonathan for writing in with the news.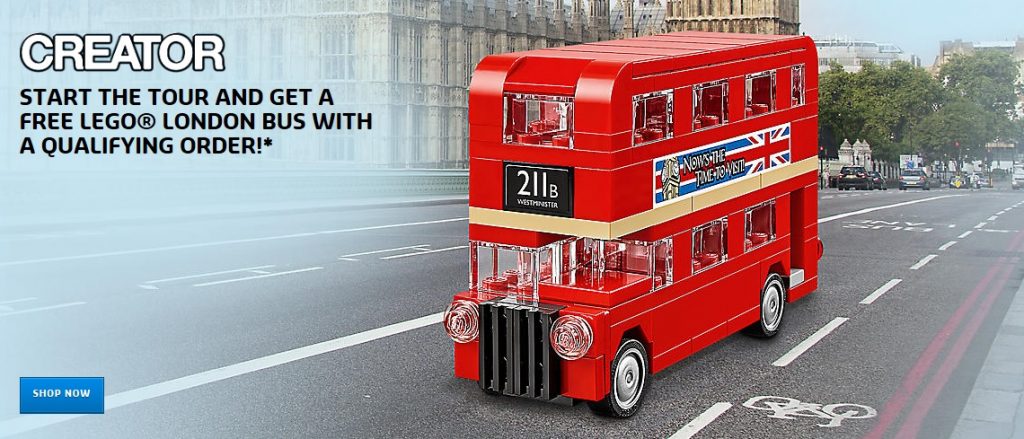 For those living in North America, remember that the offers below are still happening right now!
North America Offers
-Free Exclusive LEGO Holiday Countdown Calendar with purchases of $99 or more (October 1-25)
-Double VIP points on all purchases (Oct 1-31)
-New Sales & Deals Items: US | Canada