The first pictures for the upcoming LEGO Series 11 Minifigures 71002 has surfaced from a Brickshelf user. This picture shows 5 of the new minifigures including the Yeti, Evil Mech, Welder, Lady Robot and Scientist.
LEGO Yeti, Evil Mech, Scientist, Lady Robot, Welder Minifigures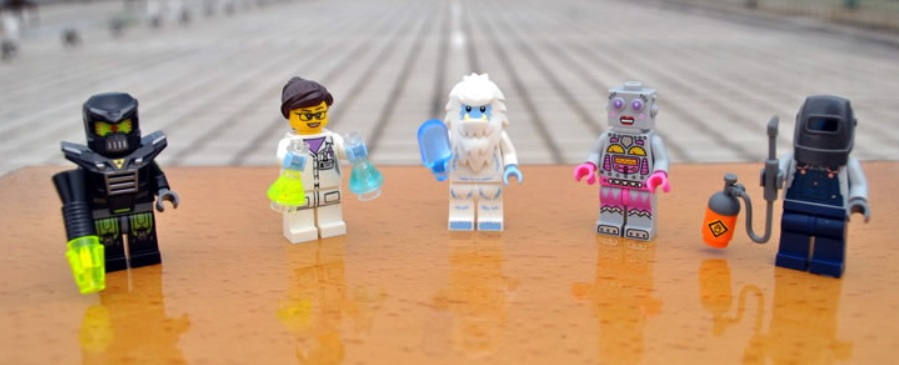 In addition, the UK LEGO Club Magazine has also revealed the Series 11 Gingerbread Man minifigure as well. The British LEGO Magazine claims that these collectable minifigures will be available in September 2013. Thanks to forum member Brick_r for the news. (via Bricks and Blocks, Brickset)
LEGO Gingerbread Man Minifigure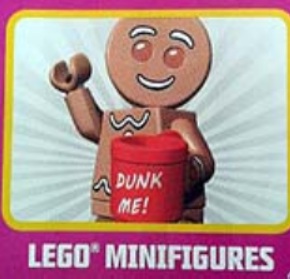 Earlier last month, the product description for these minifigures were revealed over at Amazon France. However, it appears that they have removed it from their site, but here's what they had previously:
71002 LEGO Minifigures Series 11 Description (Google Translate)
With 16 new figures in Series 11 Special, the LEGO collection continues to grow. Each figure is packed in a bag 'mystery' and accompanied by special accessories, a base and ask for a booklet. Inspired by movies, sports, history or everyday life, this collection includes: a scientist, a female robot, evil, a jazz man, an elf, a policeman, a Bavarian woman, a waitress, a scarecrow, a barbarian, a welder, a mountaineer, a grandmother, a warrior tiki man and gingerbread.