Happy LEGO Easter 2020! This year, Easter is different than most years as many countries are under COVID-19 Coronavirus lockdown. Here at Toys N Bricks, we are bringing you a fun LEGO City Building Contest with nice prizes to keep you entertained for Easter 2020. Thank you to all of our LEGO readers, visitors and fans for the continued support. ( :
If you don't have the LEGO pieces needed, you can purchase pieces individually from LEGO Shop at Home (Pick a Brick): USA | Canada | UK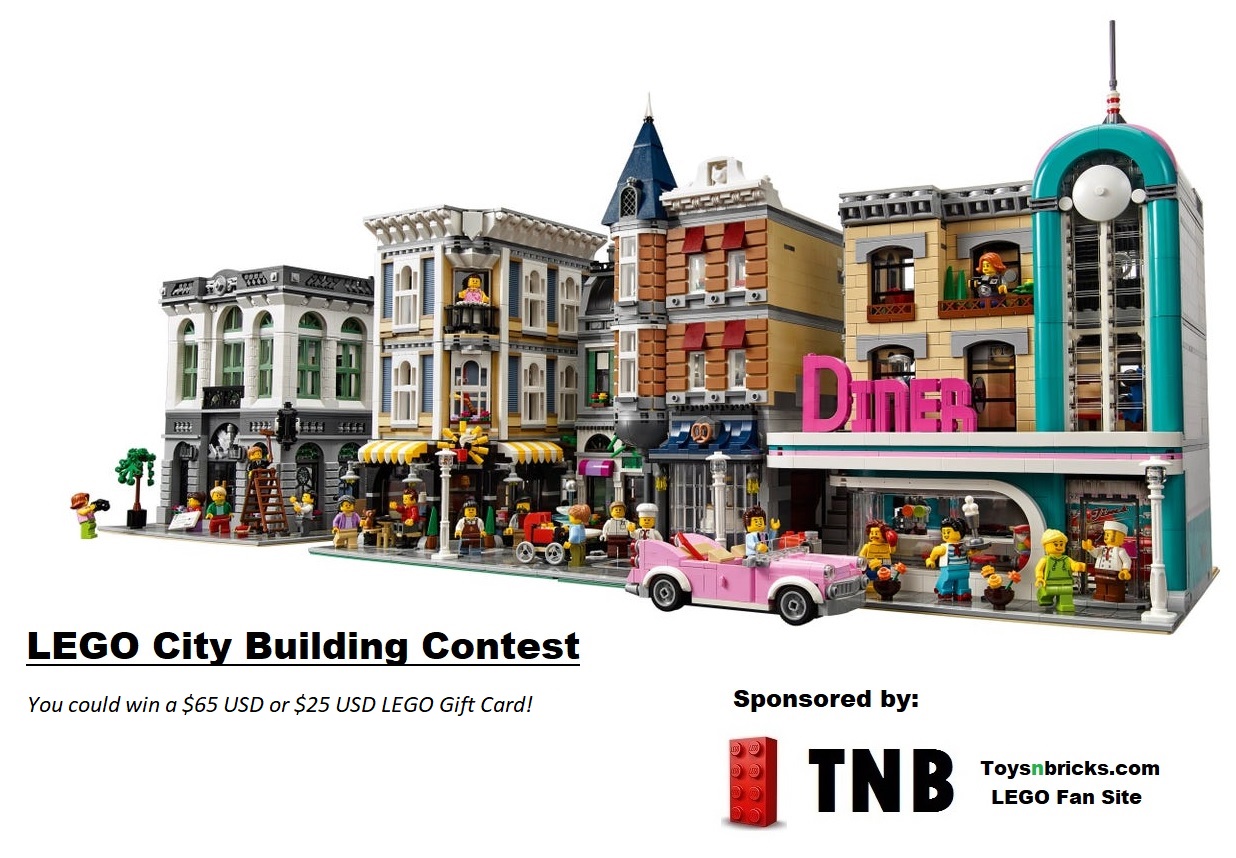 Build a City scene, building or monument from your country using LEGO pieces and share it with us! The deadline to enter is June 5, 2020. 
Prizes include a $65 USD LEGO Gift Card and a $25 USD LEGO Gift card. Open to all countries worldwide that has LEGO Shop at Home available with gift cards.
Full contest details and where to enter available in the new Mini Toysnbricks Forums. Entries can be submitted here. Registration is free and fast.
Toys N Bricks is your destination for the latest and hottest LEGO News, Sales News, Creations and Reviews! (www.toysnbricks.com)
Subscribe by Email and Follow Us on Facebook, Twitter, Instagram and Flickr
Follow and like Toys N Bricks: