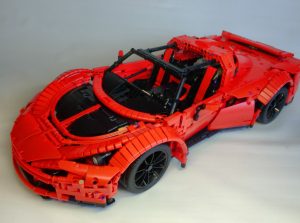 Forum member loxlego has created a nice representation of the Hennessey Venom GT Supercar with LEGO bricks! It took him two months to build it and the car even has suspension. Make sure to check out all the details of this awesome LEGO creation in our LEGO Forums!
LEGO Technic Hennessey Venom GT Supercar
Got a cool creation? Share it with us in the LEGO Cool Creations Forum.