October 30 Update: Price has went up by £2 to £17.99. thanks hatcher
Amazon United Kingdom currently has LEGO Friends 2012 Advent Calendar on sale for £15.99. After factoring 16.7% Europe tax discount and shipping, this works out to be £18.28 for North America. Based on 1.6 exchange rate, this works out to be $29.24 USD. As the set retails for $34.99 US / $39.99 CA, this works out to be 17% off for US or 27% off for Canada.
The LEGO Friends Advent Calendar has very limited availability in North America. If you missed out picking it up at your local LEGO Brand Store, this may be your last chance!
We would also note that the Fire Temple deal we reported last week is no longer available for international shipping. As there's no telling when Amazon UK will put on shipping limitations, you should not wait too long to pick up the Friends Advent Calendar if you want this highly sought after set for Christmas.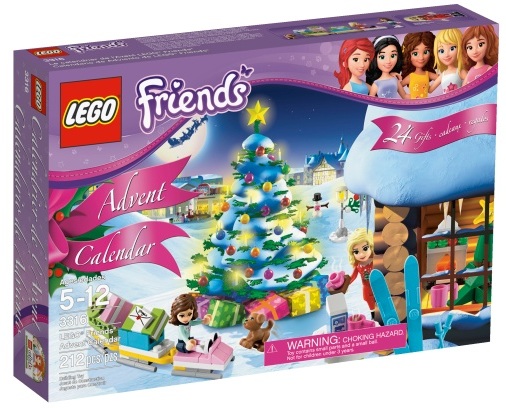 Price for a Friends Advent Calendar Set
USA/Canada: £13.33 + £4.95 shipping = £18.28
Outside of Europe: £29.17 + £22.58 shipping = £35.91
Europe: Base price 1-2% VAT difference + Free delivery
UK: £15.99 + Free delivery
Don't forget that each additional item only cost an extra £1-2 for shipping. If you are outside of Europe, we would definately recommend buying more than just 1 item as shipping for the first item is very expensive (especially if its not North America)! More of their hottest LEGO deals can be found here.