The latest LEGO Ideas project creation to reach 10 000 supporters is Pursuit of Flight by JKBrickworks. Congrats! This project would now move on to the LEGO Reviews stage where it will be evaluated to potentially become the next official LEGO Ideas set. You can view more of the creation here.
The other LEGO Ideas creation close to 10 000 supporters is History Museum by Bricky_Brick. It currently has 9959 supporters and should hit 10 000 supporters in a day or so. You can view the creation here.
Creator's Creation Description
This small kinetic sculpture is designed to celebrate the wonder of flight. The two planes tilt as they move from side to side, giving the illusion of flying gracefully through the air.
This model can easily be customized to showcase different planes, birds, or even spaceships flying through different environments. Here I have depicted two famous planes from the early 20th century, the Sopwith Camel and Fokker Dr.1, flying over a country landscape.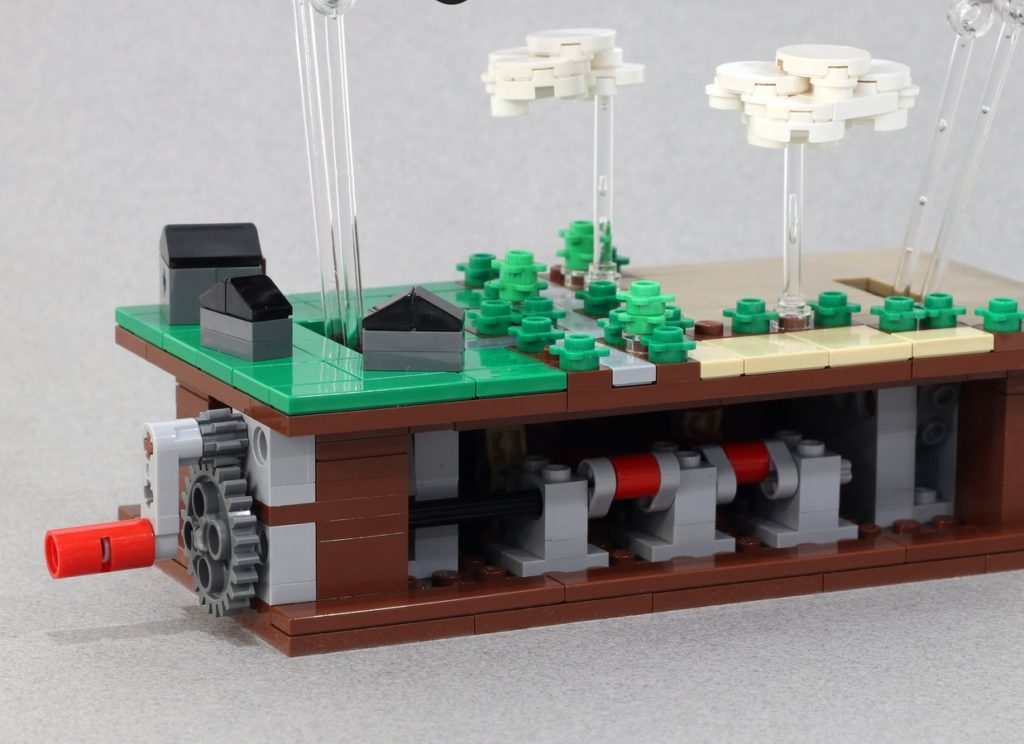 Though these planes are smaller than minifig scale, I have included minifig heads for the pilots, as I think it adds character to the model. A full pilot minifig could also be included for each plane to be displayed alongside the model.
I think it would be awesome if the set included instructions and pieces for other planes as well, and I will be exploring other aircraft designs in future updates, so be sure to stay tuned.
In addition to being an interesting and engaging display model, this project also illustrates how even simple mechanisms can be used to achieve some interesting motion. I hope you agree and add your support. Thanks for reading!
Toys N Bricks is your destination for the latest and hottest LEGO News, Sales News, Creations and Reviews! (www.toysnbricks.com)
Bookmark and Follow Us on Facebook, Twitter, Instagram and Flickr