Update 2: Price has went up a bit to £77.25.
Update: It appears they did not ban everything as a few non-license sets still ships worldwide. (thanks Mrcoolnup) However, many items that used to be available for international shipping are no longer available. (back in February, almost all LEGO qualifies for international shipping)
As we all know, Amazon United Kingdom has now banned international LEGO shipments. Though, it appears they forgot to ban the Passenger Train. The set is now on sale for £67.25. After factoring 16.7% tax discount and shipping, this works out to be $96.38 USD based on current 1.58 exchange rate.
The set retails at $129.99 USD / $169.99 CAD so this effectively works out to be 26% off for USA or 43% off for Canada. Don't forget no tax for United States (most likely also including states that now charges tax for Amazon.com orders) too! Plus, each additional passenger train only cost an extra £1-2 for shipping.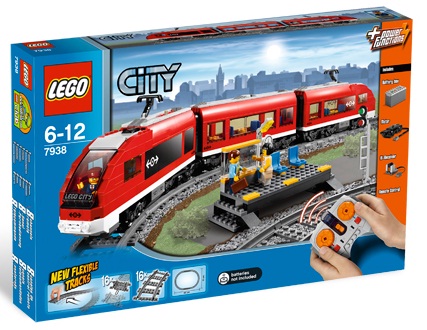 Price for a Passenger Train
USA/Canada: £56.04 + £4.95 shipping = £60.99 (~$96.38)
Outside of Europe: £56.04 + £22.58 shipping = £78.62
Europe: £67.25 + Free shipping
*Base price for Europe may differ 1-2% depending on your country's VAT.