Forum member pro_zach has written a very detailed review along with pictures for the LEGO 71006 The Simpsons House. If your wondering whether this set is for you, be sure to check out the review. If you are a forum member, don't forget to submit your ratings!
The set is priced at $199.99 US / $229.99 CA / £179.99 GBP. Alternatively, you can also win one for free in our LEGO Simpsons Contest!
LEGO The Simpsons House Review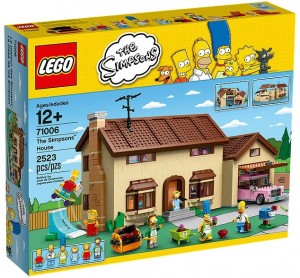 Write a Review and share it with us in the LEGO Reviews Forum!