Just a friendly reminder that the LEGO Store in Wauwatosa, WI will be having its grand opening this weekend! The T-shirt and minifigure set will be unique and exclusive to only this store. On the other hand, the store set will be available in other grand opening stores. However, it is in very high demand so we highly recommend that you head there at least an hour early before opening on Saturday (the earlier the better).
*LEGO T-shirt will be available in small, medium, large and x-large (kids) sizes.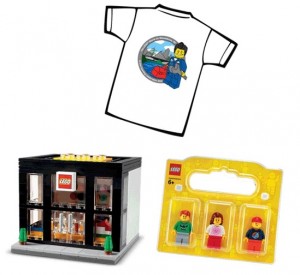 LEGO Wisconsin Store Opening Gifts
Friday: Free LEGO Minifigure T-Shirt with a $35 purchase!
Saturday: Free Limited-Edition LEGO Store Set with a $35 purchase!
Sunday: Free Exclusive Minfigure Set with a $35 purchase!
Follow and like Toys N Bricks: