Four new LEGO Brand Stores will be opening soon later this year! There's been rumors circulating earlier on with job postings being posted for LEGO Brand assistant managers/store managers. However, these four stores have now all been confirmed on the official LEGO Store site. Grand opening celebrations as well as promotional details should be available in the next few weeks so stay tune!
Two of the stores will be opening in a new province/state where there was never a LEGO store before. This is a very exciting time for LEGO fans living there. The first store would be in Winnipeg, Manitoba in Canada while the second store will be in Providence, Rhode Island. This will be the 10th LEGO Store in Canada (2 in BC, 2 in AB, 3 in ON and 2 in QC). If you are living in either of these provinces/states, you'll get a LEGO Brand Store in your area very soon! You can definitely look forward to the Pick a Brick Wall, the free monthly mini model builds and more. I know there's quite a few forum members here from Rhode Island and Winnipeg so this is definitely exciting news!
Winnipeg Province, Canada
Polo Park, Winnipeg, Manitoba
1485 PORTAGE AVE., UNIT 0210A
WINNIPEG MB R3G 0W4
Store Hours
Mon-Fri: 10:00 AM – 9:00 PM
Sat: 9:30 AM- 6:00 PM
Sun: 11:00 AM – 6:00 PM
Rhode Island State, USA
Providence Place, Providence, RI
97 PROVIDENCE PLACE, UNIT 3165
PROVIDENCE RI 02903
Store Hours
Monday-Saturday: 10:00am-9:00pm
Sunday: 11:00am-6:00pm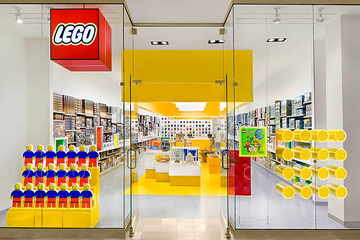 North Carolina and Washington state will also be getting their third LEGO Store in 2015. This will definitely help support the demand for LEGO Stores, as well as provide easier access for some residents.
North Carolina State, USA
Southpark, Charlotte, NC
4400 Sharon Road, Unit M-05
Charlotte NC 28211
Store Hours
Mon-Sat:10:00AM-9:00PM
Sun:12:30PM-6:00PM
Washington State, USA
South Center, Seattle, WA
633 SOUTH CENTER, UNIT 1450
SEATTLE WA 98188
Store Hours
Monday to Saturday: 10am – 9pm
Sunday: 11:00am – 7pm