Kids in Philadelphia recreate Tierra Whack's music video using LEGO bricks. See below for the full press release.
The final in a series of four films sees GRAMMY-nominated lyricist Tierra Whack unveil new track and video inspired by some of the US's most creative minds – children – and play
Each film explores the importance of creative play and debuts new work from world-renowned creators, inspired by the creativity of children
The films follow the creators' process as they explore the unlimited creativity that can be unlocked through LEGO® play
Tierra's first release of 2021, 'Link', launches today on all streaming platforms
Tuesday 6th April, 16:00 CET: GRAMMY-nominated lyricist and fast-rising superstar Tierra Whack has today launched a long-awaited new song and video, inspired by her recent collaboration with children from Philadelphia.
A new short film documenting Tierra's work with her latest collaborators shows Tierra and award-winning director Cat Solen working with a group of 6 – 9 year-olds to create a whacky new world full of surprise and intrigue for the music video of Tierra's latest song.
'Link' was inspired by Tierra's childhood memories of self-expression and her recent experience of how LEGO® play can bring people together and encourage them to express their creativity and help them realize their dreams. The Philly MC's trademark lyrical prowess and worldly fascinations coupled with her calm, charming presence make for an enjoyable listen for fans of all ages.
The children gave Tierra a tough brief for the song's accompanying music video; calling on her to create crazy inter-galactic creatures, rocket launchers, hummingbirds and castles that matched the endless realms of their imagination. By encouraging the children to build, unbuild and rebuild their vision for the music video through LEGO play, the team was presented with a new world of creative possibilities for the video.
The result, a playful video set and storyline built from 147,693 LEGO bricks, is a true testament to the individual creative expression of all the children involved.
Commenting on the creative process, Tierra said:
"I was so excited to work with kids because their energy is fun, exhilarating, never-ending, and full of surprises. I really trusted them, and I knew they were going to come up with something great. What I loved most about the process was being able to partner with such an iconic company like the LEGO Group because we could make anything happen!"
The first three films featuring award-winning US perspective artist Alexa Meade, stage and screen icon Billy Porter and architect and RIBA Gold Medallist Sir David Adjaye OBE can be viewed at [LEGO.com/RebuildtheWorld][1]. Each film explores how LEGO play helps inspire the creator to unleash their creativity in a new form to create something truly unique.
The Rebuild the World campaign celebrates the creativity of children, inspires them to imagine a better world and showcases how play helps them develop vital skills such as self-confidence, resilience and collaboration.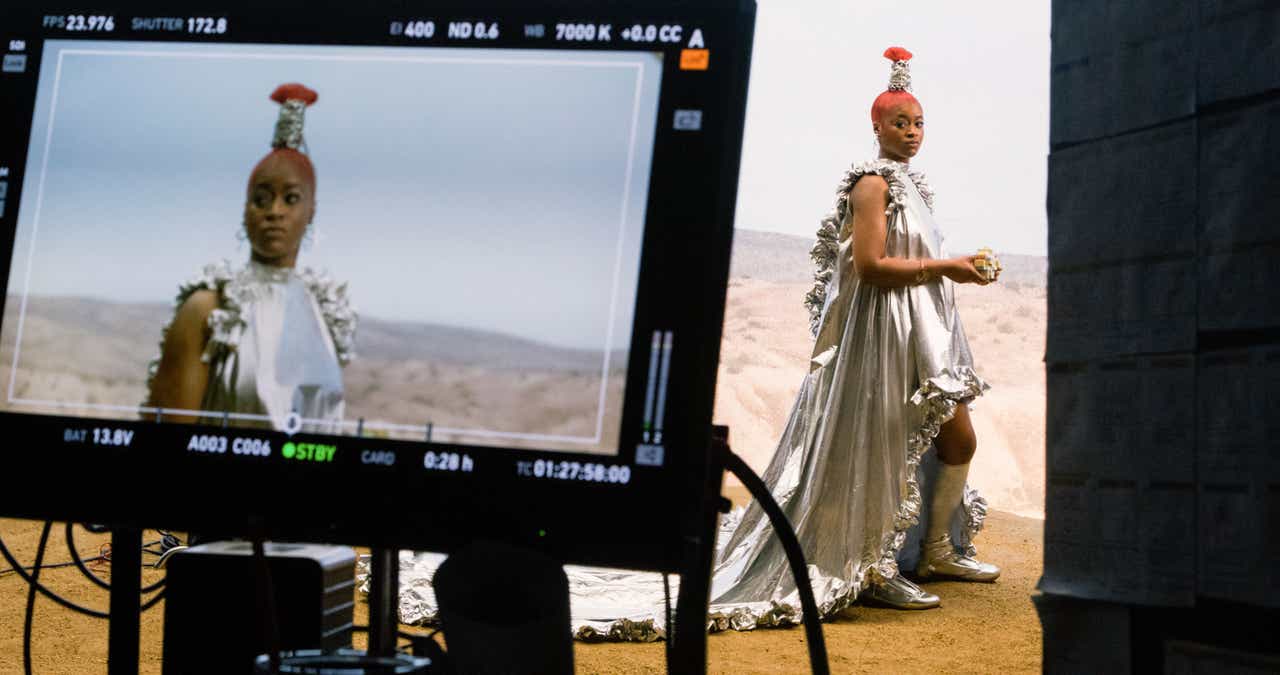 Toys N Bricks is your destination for the latest and hottest LEGO News, Sales News, Creations and Reviews! (www.toysnbricks.com)

Support Toys N Bricks by Buying Toysnbricks Branded Merchandise at ShopToysnbricks.com.
Subscribe for Free by Email and Follow Us on Facebook, Twitter, Instagram and Flickr.