Update: Big Bentley Bust Out is now sold out.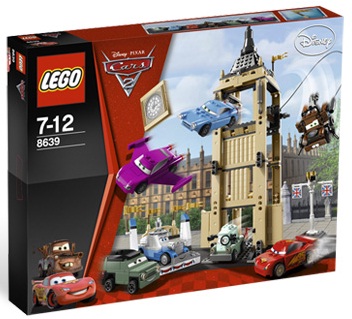 Amazon.com has LEGO Cars 8639 Big Bently Bust Out currently on sale for $34.99(reg.$69.99). Thats 50% off in savings and comes with FREE Shipping and no tax. Can't beat it at this price (even better than their 29% off Lightning Deals price on Black Friday). Pick one up now before its sold out or price goes back up! Thanks to forum member pumbaugh for the heads up.
Speaking of half price, Amazon.com and Barnes & Nobles both have the LEGO Star Wars Character Encyclopedia for $9.49 (reg.$18.99). Savings works out to be 50% off and this encyclopedia even comes with an exclusive Han Solo Ceremonial Minifigure too! Thanks to forum member wei11364 for the heads up.
Follow and like Toys N Bricks: