LEGO Bricktober 2022 is running for the whole month in Canada. All LEGO Bricktober 2022 promotions are available in-stores only. Each week, there may also be some sales. For example, week 1 and 2, they had 15% off Toys R Us price on all $49.99 and up LEGO Creator, Minecraft, Speed Champions and Technic.
LEGO Bricktober 2022 Canada Promotions at Toys R Us Canada
For the first week of LEGO Bricktober 2022, they gave away the LEGO Pirate Ship Adventure Ride GWP Gift With Purchase set.
For the second week of LEGO Bricktober 2022, they're giving away a $10 LEGO Savings Card with $50 LEGO purchase.
The upcoming LEGO Bricktober 2022 promotions for week 3 and 4 have also been revealed now.
For Week 3 LEGO Bricktober 2022, they are giving away the limited edition LEGO Space Adventure Ride GWP when you spend $80 or more on any LEGO building sets. The offer is valid in-stores only from October 13-19, 2022. Excludes clearance items and prices ending in $0.08. This is probably one of the better LEGO Bricktober 2022 promotions just like week 1.
For Week 4, you can build your own LEGO Spider-Man and take it home for free. The free building event runs from 11am-2pm on Sunday, October 23, 2022. This LEGO Bricktober 2022 event should be available to kids only.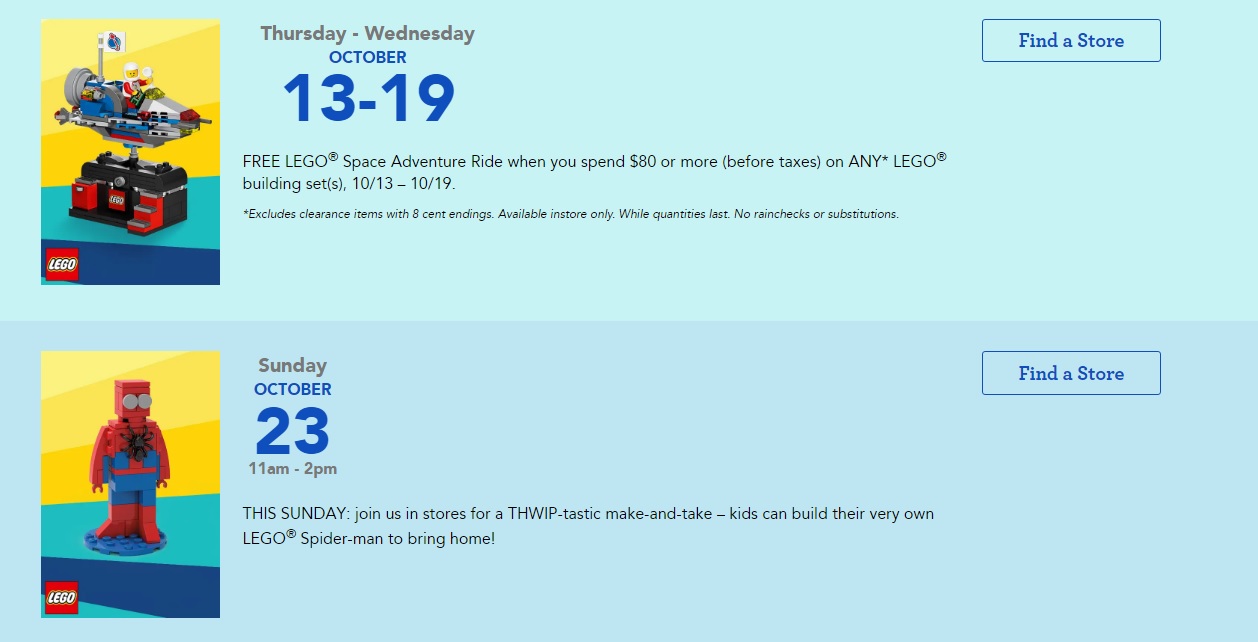 Unfortunately, it seems like this year in Canada, only 2 of the LEGO Bricktober 2022 Adventure Ride GWP are available. There are a total of 4 LEGO Bricktober 2022 Adventure Ride GWP. However, there may be supply issue or other aspects. Toys R Us Canada used to be linked to Toys R Us US and both Toys R Us US and Canada got the same gifts. However, the Toys R Us Canada brand was sold to a company as it was profitable so that it can continue to function. Toys R Us US went bankrupt and shut down all its stores.
Toys R Us Canada stopped getting the LEGO Bricktober 2022 gift sets afterwards. It wasn't until recent years that they started seeing a few of the LEGO Bricktober 2022 gifts.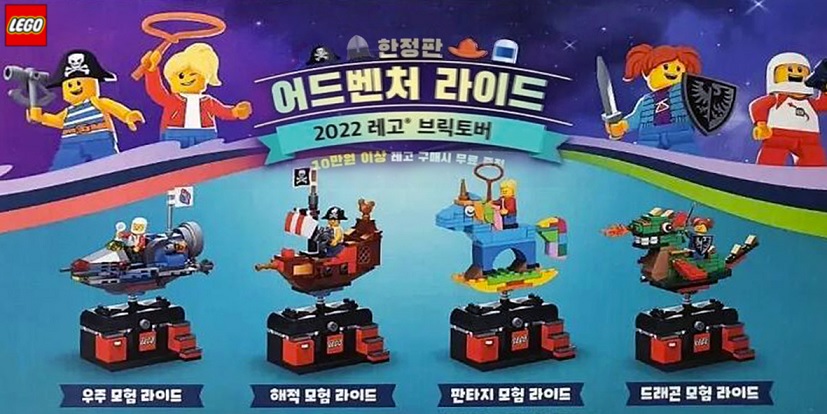 Toys N Bricks is your destination for the latest and hottest LEGO News, Sales News, Creations and Reviews! (www.toysnbricks.com)
Follow and like Toys N Bricks: