The LEGO Group continues to experience strong growth in China and has recently moved to a new office. Employees working at the main office have increased from 80 to 200 since the growth in China during the last few years. You can read the full press release here.
LEGO Shanghai Main Office Press Release
The LEGO Shanghai main office is one of the company's five main offices around the world established in 2014 to support LEGO growth in China. The recent move to new and more spacious surroundings is the result of the strong growth that LEGO China has experienced during the past years, which has increased the number of employees at the main office from 80 to 200.
"For the past three years we have onboarded many new employees who have been instrumental in bringing the LEGO® play experience to children in China. We expect the number of employees to increase in the future, and I am very excited that we have these new and creative surroundings to accommodate them," says Jacob Kragh, General Manager and Senior Vice President, LEGO China.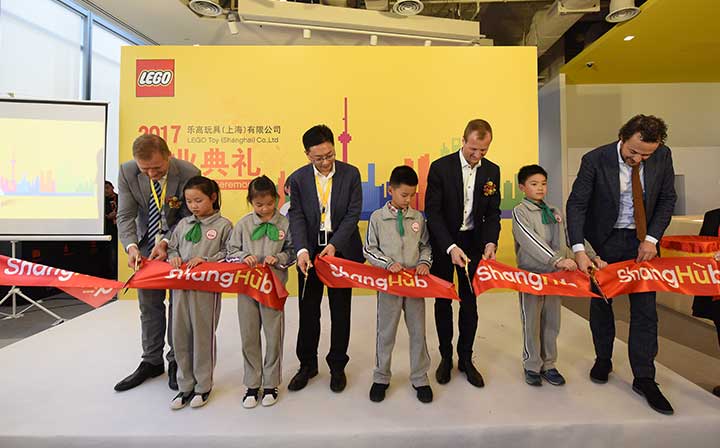 About the Shanghai main office
Location: ICC T2. No. 288, Shaanxi South Road Shanghai
Size: 7,000 m2
Capacity: Approximately 400 employees and 50 visitors
The Shanghai main office offers different kinds of work and meeting spaces for employees to choose from based on their activities. These include among others meeting rooms, quiet zones, working zones, silent rooms, informal collaboration area, team huddle spaces and a cafe area