Update: Pictures of LEGO Batman, Superman, and Green Lantern Minifigures have been revealed.
Warner Brothers DC Comics has just announced that it has signed a licensed deal with LEGO allowing them to make a line of LEGO sets with DC Universe characters including LEGO Batman, LEGO Superman, and many other heroes and villians. The new line is expected to come out January 2012.
There will definately be quite a few sets for LEGO Batman as there will be a new movie "The Dark Knight Rises" in Summer 2012 as well. The prices for LEGO Batman is pretty ridiculous right now in the secondary market so its good news that LEGO Batman is coming back. Thanks to forum member gabriellee11 for the heads up!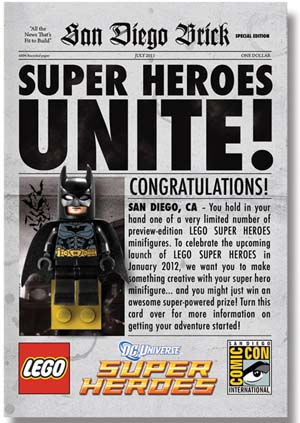 The website for LEGO Super Heroes is now live, but there is however nothing on it yet.