FBTB.net is reporting that LEGO has further extended their Super Heroes License with Disney. According to StitchKingdom, LEGO Super Heroes Marvel is scheduled to launch in May 2012. This means that in addition to all the DC Comics characters like LEGO Batman and LEGO Superman, we will also get LEGO sets with X-Men, Spider Man, Doctor Octopus, Iron Man, The Hulk, Captain America, Thor, Hawkeye, Loki and Black Widow.
We've seen LEGO Spider Man sets before, but Captain America, The Hulk and Iron Man will be the first characters ever made into LEGO form! Many of these LEGO sets will be supported by the upcoming Marvel The Avengers Movie that is scheduled to be released May 4, 2012.  
Thanks to staff reporter ncbarrett and forum member gabriellee11 for the news.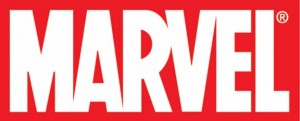 Follow and like Toys N Bricks: